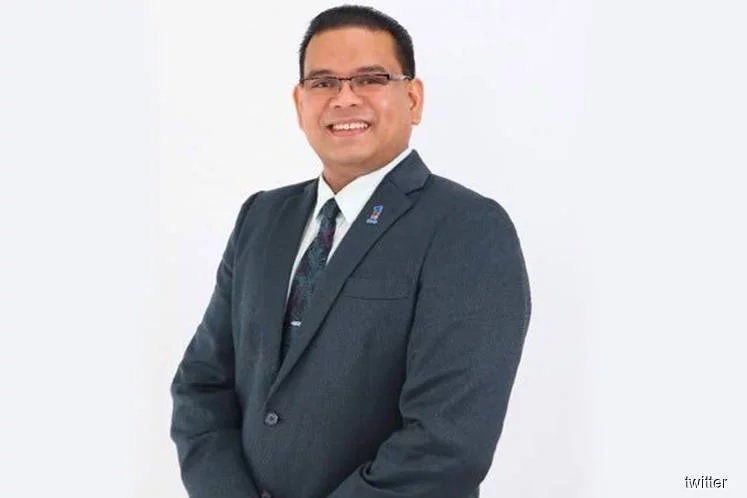 KUALA LUMPUR (Oct 22): The Attorney General has today obtained leave (permission) from the High Court here to institute contempt proceedings against Umno Supreme Council member Datuk Lokman Noor Adam for disrupting the administration of justice.
This follows Justice Collin Lawrence Sequerah having granted an order in terms to an ex-parte application by the prosecution representing the Attorney General, led by former Federal Court judge Datuk Seri Gopal Sri Ram, to show cause Lokman.
Sri Ram said Lokman had made two separate statements via a video with the transcript before the court, which is a clear attempt to interfere in the due administration of justice at the prima facie stage in the 1Malaysia Development Bhd (1MDB) trial.
"We pray order in terms," said Sri Ram. The prosecution's application is allowed.
Sri Ram, who appeared with Deputy Public Prosecutor Mohamad Mustafa P Kunyalam, told the court that with the application granted, the prosecution will file the necessary cause papers and the translation of the transcript within 14 days from today.
Lokman, who is from Semenyih, is alleged to have threatened prosecution witness Datuk Amhari Efendi Nazaruddin via a video which was posted on Facebook on Sept 25 this year. Amhari gave evidence in Datuk Seri Najib Razak's 1MDB-Tanore trial.
Subsequently, he lodged a police report on the same day and the prosecution described his actions as akin to harassing and intimidating Amhari, other witnesses and any potential witnesses who may testify in the case.
It further described that the intimidation of witnesses constitute an interference with the administration of justice, which constitute as contempt before this court.
The application was filed with an affidavit in support by one Abdul Hamid Baharom, who is an officer from the Attorney General's Chambers.
Following Lokman's video, the prosecution issued a show-cause letter to Lokman, and the Umno Supreme Council member replied via a video of his own which the prosecution in the 1MDB case also complained as highly contemptuous.
Under Article 126 of the Federal Constitution, the Federal Court, the Court of Appeal or a High Court shall have power to punish any contempt of itself.