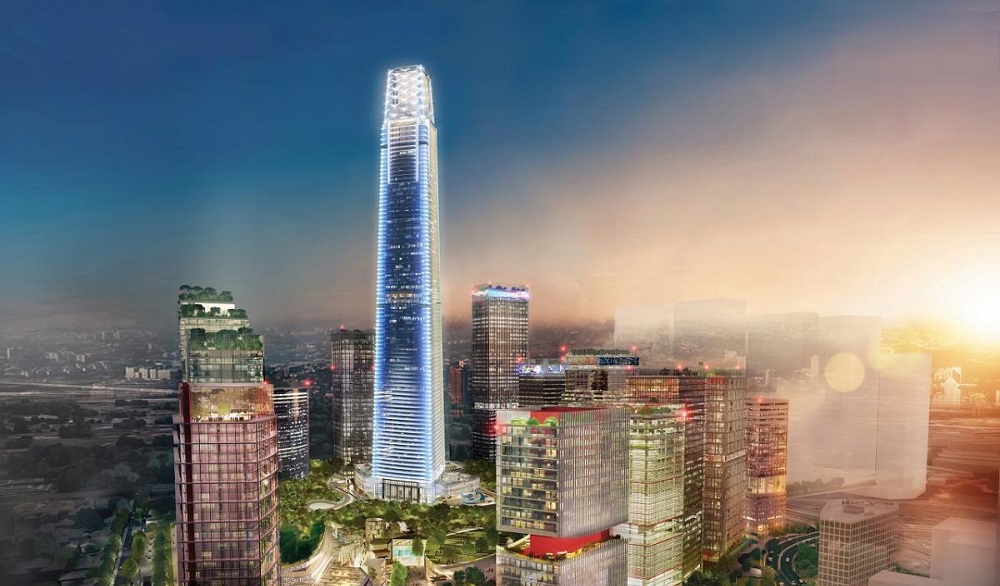 KUALA LUMPUR (Oct 23): The developer of Exchange 106 at Tun Razak Exchange (TRX) expects the first tenants to move in by December this year, reported The Star today.
General manager of property management of Mulia Property Development Sdn Bhd Patrick Honan told the daily that "it has confirmed about 500,000 sq ft of floor space at present".
"This includes a top five Fortune 500 global consulting firm, a Hong Kong-based multinational personal care brand, some of the world's most recognised e-commerce platforms and one of the most globally renowned serviced office and co-working brands with the largest network of over 3,000 locations in 120 countries," Honan said.
It was reported earlier this month that Exchange 106 has received its Certificate of Completion and Compliance (CCC) from local authorities.
Honan said then that he expects Exchange 106 "to easily compete with other similar landmarks globally".
"The Exchange 106 is expected to be second to none and is bench-marked against international properties such as The Shard, buildings in Canary Wharf, both in London; New York's One World Trade Centre and Shanghai IFC," he said.
"Exchange 106 will continue the Mulia legacy of impeccable service. It will be providing hundreds of sustaining jobs, through building cleaners, maintenance people and auxiliary police officers, all of whom will be direct hires and not outsourced," he added.
After stealing the crown from the 451.9m tall Petronas Twin Towers, the 492m tall Exchange 106 is expected to rule as the tallest building in the country for about two years until the 635m tall Merdeka 118 is completed.