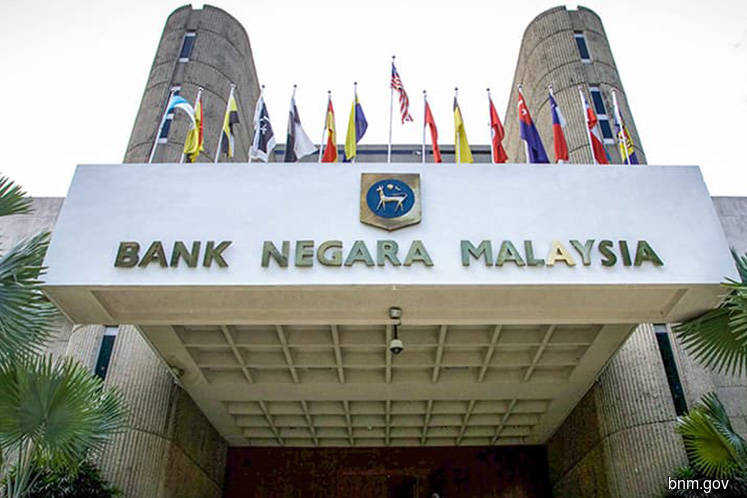 KUALA LUMPUR (Nov 5): Bank Negara Malaysia (BNM) today left its key interest rate unchanged, as it expects the country's economic growth to come in within projections this year and the pace sustained going into 2020.
But it warned that the projection remains subject to downside risks, mainly stemming from uncertainties in global economic and financial conditions, as well as weakness in commodity-related sectors.
After a two-day meeting, the monetary policy committee (MPC) decided to maintain the overnight policy rate (OPR) at 3%. "At the current level of the OPR, the stance of monetary policy remains accommodative and supportive of economic activity."
In a statement today, the central bank said latest indicators are in line with expectations, suggesting moderate expansion of economic activity for the third quarter.
"Going forward, growth is expected to remain anchored by firm private sector expenditure. While private investment is projected to remain modest, household spending will be supported by continued employment and wage growth. The recent government measures will provide additional impetus to economic activity," it added.
BNM said on the external front, while exports will continue to be affected by slower global demand, this will be partly mitigated by its diversified structure.
"Going forward, geopolitical tensions, policy uncertainty and the unresolved trade disputes could exacerbate financial market volatility and further weigh on the global growth outlook. Monetary easing and other policy measures are expected to provide some support to growth," it added.
The meeting also approved the schedule of MPC meetings for 2020, which will convene six times during the year.