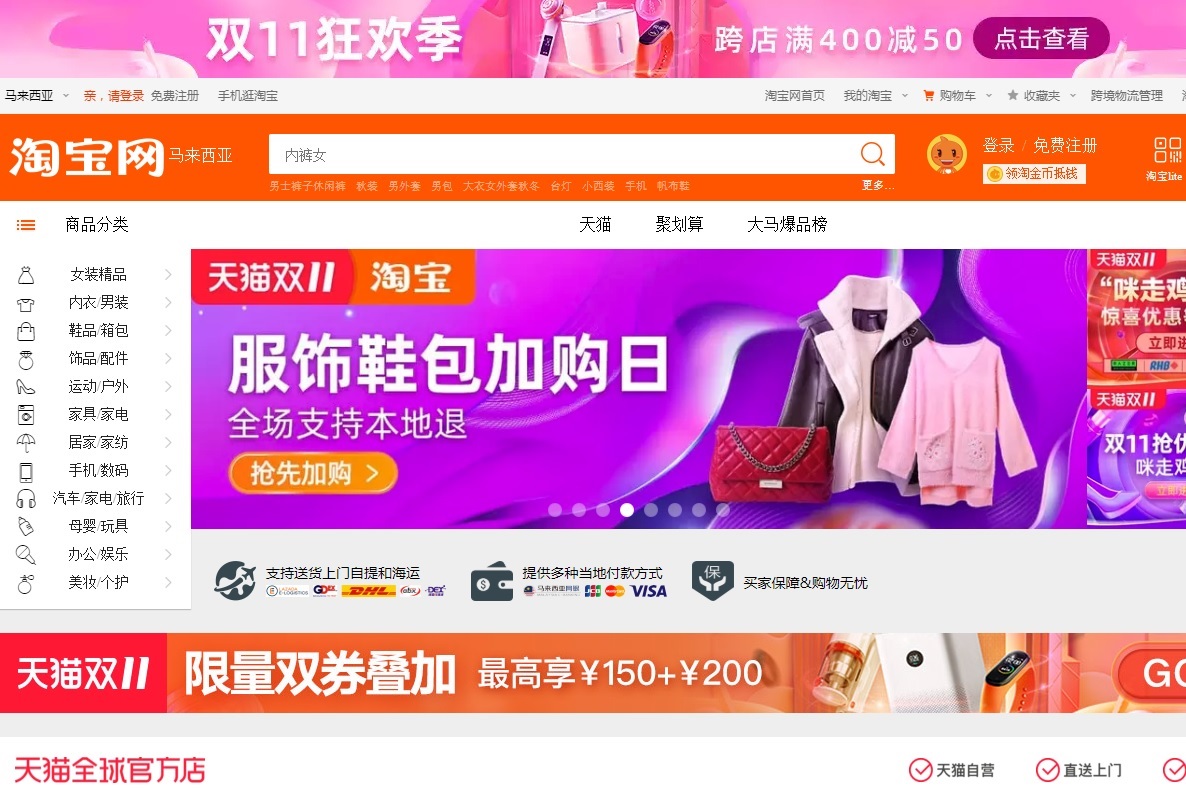 KUALA LUMPUR (Nov 8): MyTOWN Shopping Centre in Cheras will see the opening of the largest Taobao Store in the country on Nov 29, reported the Malay Mail today.
Covering about 5,000 sq ft of retail space, the store will be run by e-commerce behemoth Alibaba in partnership with Lumahgo Retail Sdn Bhd and MyTOWN Shopping Centre in Cheras.
Tmall World Malaysia marketing manager Jess Lew told the news portal that "by meeting shoppers in real life, Taobao will be able to provide a unique hybrid shopping experience that combines classic retail with digital technology".
"When people shop on Taobao, they often have a lot of questions about the product and its quality.
"With the physical store, they can touch and feel the product and know exactly how to operate it.
"The whole concept of the store is based on giving a better shopping experience to the customer," she was reported saying at the recent launch of Alibaba's 11.11 Global Shopping Festival 2019 at MyTOWN Shopping Centre.
Tmall was set up by Alibaba as a brand-to-consumer retail site.
Lumahgo Retail chief executive officer Fabian Kong said the Taobao Store will be "a stepping stone for Taobao to reach out to a more diverse range of customers, including those who may not be particularly tech-savvy".
"Our objective is to provide more touchpoints for consumers of all ages in Malaysia, especially those who are not familiar with shopping online," he said in a media release.
Alibaba's 11.11 Global Shopping Festival (it used to be called Singles Day in 2015) is an annual promotional event on Tmall to reward consumers through discounts.
It is the biggest 24-hour online sale event in China and around the world.
Sales from the festival have grown from US$17.8 billion in 2016 to US$25.4 billion in 2017.
More than RM213.5 million was spent on Taobao during the 11.11 event in 2018, which had more than 180,000 brands and merchants selling their goods, reported the Malay Mail.