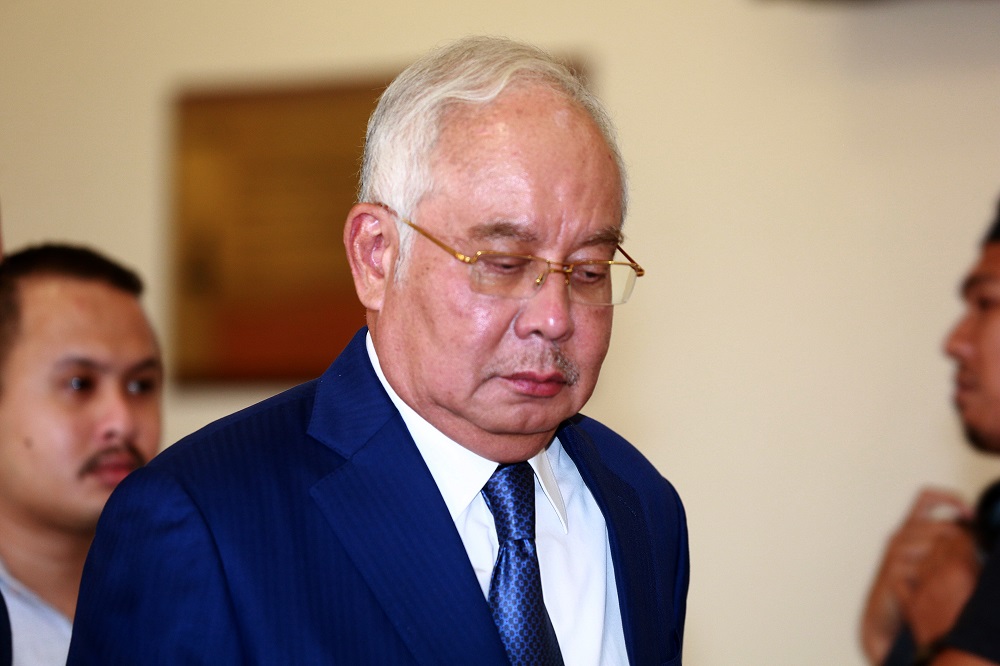 KUALA LUMPUR (Nov 9): Former prime minister Datuk Seri Najib Razak will endeavour to push on with his campaigning for the Tanjung Piai by-election even without police motorcycle outriders, The Star reported today.
Najib, who is still a lawmaker for Pekan, said he was surprised by the withdrawal of the escorts by the authorities.
"I didn't know. Suddenly a letter came and no reason was given. Many people assumed that this was done for certain purposes. But I will continue my efforts in ensuring victory for Barisan [Nasional]," Najib said during a walkabout at Econsave in Pekan Nanas today.
He also told the media that the loss of the outriders would not be an obstacle in his campaign for BN candidate Datuk Seri Dr Wee Jeck Seng.
"I will continue my duty as usual. Insyallah, there will be no problems," he added.
It was reported yesterday that the police have decided Najib will no longer have outriders to escort him.
Free Malaysia Today reported that the "decision was conveyed by Bukit Aman's Traffic Investigation and Enforcement Department in a letter to Najib's special officer, Mohd Shahrir Mohd Aripin".