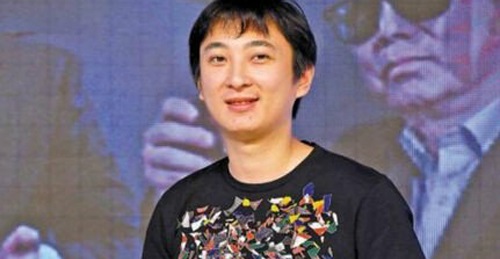 PETALING JAYA (Nov 13): Chinese real estate mogul Wang Jianlin's only son Wang Sicong has been banned by a Shanghai court order from traveling first class, buying property, staying in luxury hotels, going on vacations, playing golf, or visiting nightclubs, the South China Morning Post reported on Saturday.
The 31-year-old Wang was banned from these luxuries last month after his e-sports company Shanghai Panda Entertainment Co lost a lawsuit involving a 3.6 million yuan (RM2.13 million) contract dispute but news of it came to public attention only after a separate court case in Beijing on Nov 4 said he owed a personal debt of about 151 million yuan (RM89.36 million).
One of the companies he owns, Pusi Capital, issued a statement on Nov 10 saying Wang is dealing with the matter and would solve the problem as soon as possible.
The Post also said the only son of the chairman of the multinational conglomerate Dalian Wanda Group is well known for flaunting his wealth and lavish lifestyle online.
The big spending heir to an estimated US$12.5 billion (RM51.92 billion) fortune frequently throws extravagant star-studded parties and buys expensive tech gadgets for his dog, Coco.
He made headlines in the Chinese media last month for posting an image of his bill from a Japanese restaurant for more than 15,000 yuan (RM8,872.09), along with a caption saying the food was the "most awful" he had eaten in years.
Commonly referred to as "China's most eligible bachelor", Wang also once boasted that Coco has travelled by private jet.
Meanwhile, the Daily Mail said the restrictions may be in accordance with China's strict social credit system which regulates the behavior if its 1.4 billion citizens.
People can be rewarded or punished based on their social scores, and can be banned from activities like taking trains, flying, or staying in luxury hotels.
Offenses that could impact social credit ratings include failing to pay a fine, jaywalking, loitering, or even not picking up after your dog.
The Daily Mail also said Wang has yet to be completely discredited by the system, but could face detention should he continues to refuse to pay his debts.
Wang can seek the court's approval to temporarily suspended some of the restrictions by arguing it interferes with his genuine business activities.
According to Associated Press, the social credit system has already banned millions of Chinese citizens with low ratings from buying plane tickets or taking trains.