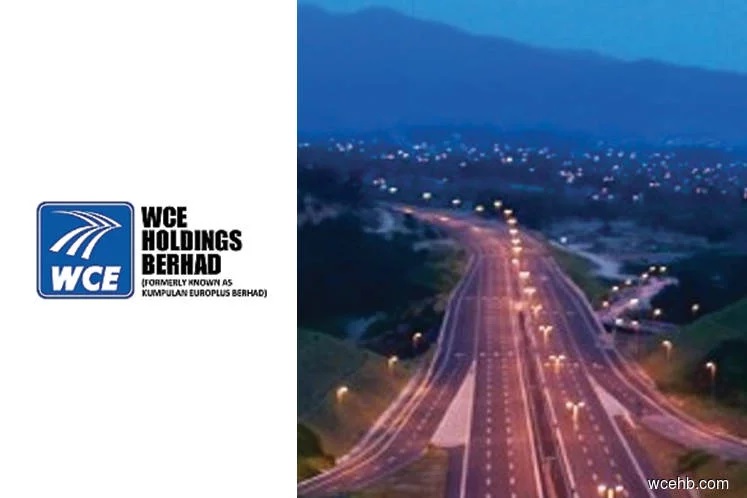 KUALA LUMPUR (Nov 15): WCE Holdings Bhd, the concessionaire of West Coast Expressway, announced yesterday that its rights issue of redeemable convertible preference shares (RCPS) with free warrants, to raise up to RM481.313 million to fund the expressway's additional costs, has been oversubscribed by over 19%.
Under the rights issue, it offered 2.005 billion new RCPS at an issue price of 24 sen per RCPS, togther with 501.368 million free warrants, on the basis of two RCPS for every one WCE share held on Oct 24, with one free warrant for every four RCPS subscribed for. As of the closing date of the fund raising exercise on Nov 11, the company received total valid acceptances and excess applications for 2.391 billion RCPS with 597.668 million warrants.
"The total valid acceptances and excess applications (including excess applications by the undertaking Shareholders) represent an over-subscription of 385,200,295 RCPS with 96,300,073 warrants or approximately 19.21% over the total number of RCPS with Warrants available for subscription under the rights issue of RCPS," WCE said in a stock exchange filing.
The undertaking shareholders comprise IJM Corp Bhd, MWE Holdings Sdn Bhd (formerly MWE Holdings Bhd), and United Frontiers Holdingds Ltd, who have provided written irrevocable undertakings in May to subscribe in full for their respective entitlements and to apply for excess RCPS with warrants in accordance with their respective undertakings.
WCE said it will allot the excess RCPS with warrants in a fair and equitable manner to entitled shareholders, excluding the undertaking shareholders. "The RCPS with warrants are expected to be listed on the Main Market of Bursa Securities on Nov 25, 2019," WCE added.
WCE first proposed a rights issue of redeemable convertible unsecured loan stocks or RCULS with free warrants to raise funds for the project in March 2018, but later changed the rights issue to RCEPS.
The funds raised will support the additional RM750 million incurred for the construction of the 233km tolled highway, following higher actual land acquisition costs as compared to projections that has caused the project's cost to jump to RM6.69 billion from RM5.94 billion.
Based on the concession agreement WCE inked with the government in January 2013 for the project, WCE now has to inject RM1.56 billion into WCESB by way of equity, convertibles and/or subordinated advances for the project's cost and not RM1.1 billion, as previously estimated.
As at Sept 27, WCE has injected RM681.38 million as equity contribution into WCESB. It intends to fund part of the remaining RM878.62 million via proceeds raised from this RCPS rights issue, with the balance funding to come from the conversion of the RCPS and the exercise of the warrants, and other sources.
WCE shares closed 1.5 sen lower at 34.5 sen yesterday, giving it a market capitalisation of RM345.94 million. The stock has fallen near 47% from a year ago.