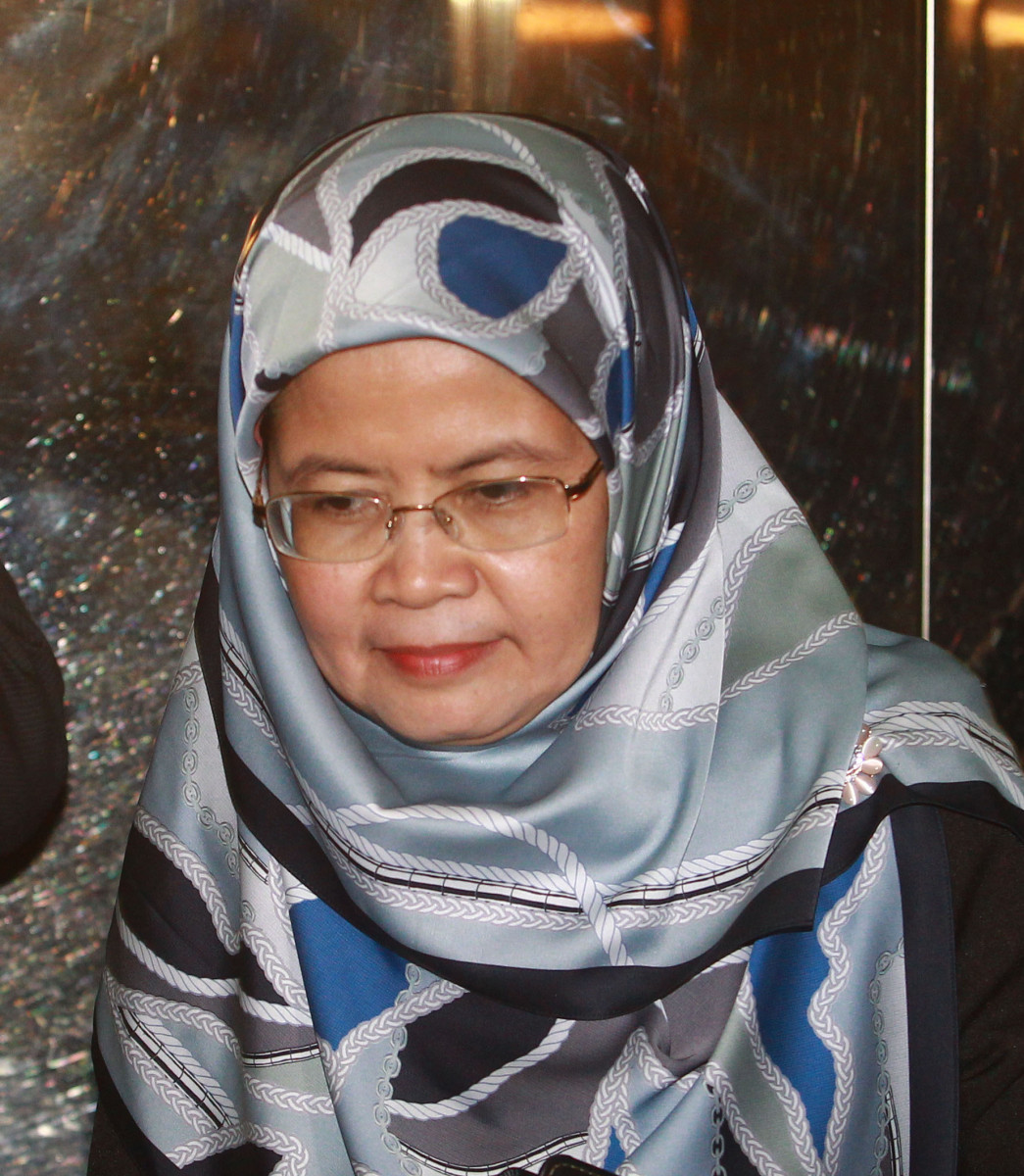 KUALA LUMPUR (Nov 21): National Audit Department (NAD) director Nor Salwani Muhammad (pictured) was the one who recorded the Feb 24, 2016 meeting where top government officials agreed to amend and destroy the original 1Malaysia Development Bhd (1MDB) audit report, the High Court heard today.
Nor Salwani, 52, who is the fifth prosecution witness, said she came for the Feb 24 meeting as the coordinator of the 1MDB audit report team but was not allowed into the room.
"However, before the start of the meeting, I placed a recording device and placed it in fellow colleague Sa'adatul Nafisah Bashir Ahmad's pencil case. The purpose is I have to at times prepare the minutes of the meeting," the witness said in response to questions from senior deputy public prosecutor Datuk Seri Gopal Sri Ram.
The witness said she placed the recording device without the knowledge of Sa'adatul Nafisah, who was the former audit director of the department.
Nor Salwani told the court that when the meeting ended, she retrieved the recording device from Sa'adatul Nafisah.
She also told the court that then Auditor-General Tan Sri Ambrin Buang looked sad and upset after leaving the meeting room.
"I accompanied him as he went to a wash room to wash his face. I followed Ambrin as he looked like he would fall, as he looked so fragile. Ambrin was also mumbling something which I could hear clearly, 'what is the purpose of the audit'," she said.
The witness said after the recording device was retrieved, she and her colleagues played the device before the auditing team and were shocked at what they heard.
"Never before in my 21 years history of working there have we faced an event like this, where the final audit report was asked to be 'digugurkan' (dropped) and called for the report to be 'dilupuskan' (destroyed). This has never happened before and for this reason, my team and I were shocked," Nor Salwani said.
The fifth prosecution witness further added that the recording device is owned by NAD.
She said immediately after they heard the meeting conversation, she made a copy of the recording on a hard drive belonging to the department.
Nor Salwani said as she feared the repercussion of the meeting being recorded without the knowledge of the chairman (then chief secretary of the government Tan Sri Ali Hamsa), she decided to make another copy on a hard drive and also a thumb drive.
The recording device and thumb drive were tendered by the prosecution as evidence.
Yesterday, the whole audio recording was played to Ali in the court.
Read how Malaysian netizens are reacting to this report here.