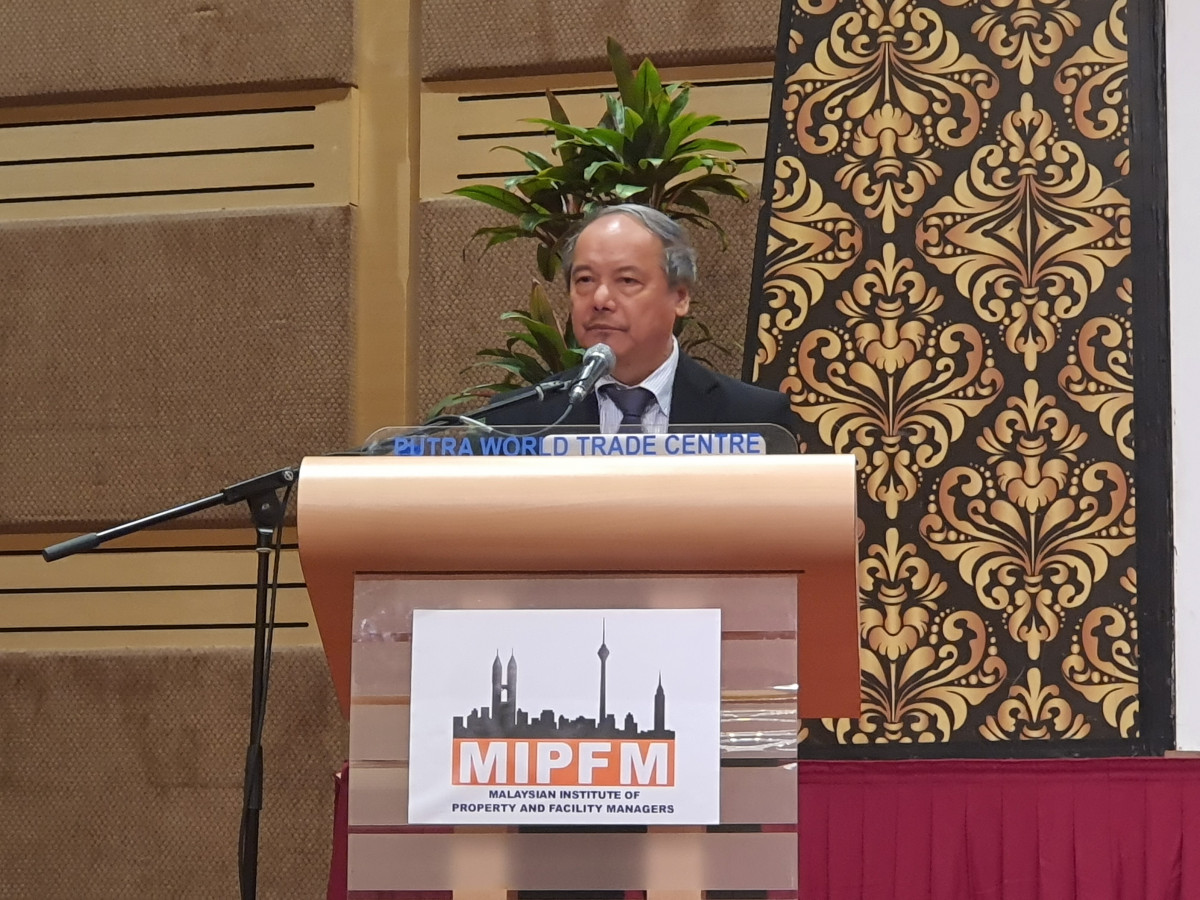 KUALA LUMPUR (Nov 21): While the tangible aspects of a building can enhance a property's value, it is the intangible aspects that will make a building stand out from its peers and thus yield better value, said Singapore Association of Property and Facility Managers president Dr Lim Lan Yuan.
Speaking at the MIPFM Conference 2019 today, Lim explained that the tangible aspects of a building such as physical design, building materials, finishes, facilities, amenities and location, are more obvious and easily identified.
"[The tangible aspects] are basic and most developers would have provided them. But to make sure that a development excels and to be able to enhance its property value, you actually have to focus on the intangible aspects, which are subjective and can affect emotional feelings," Lim said.
Lim was speaking on the topic "Enhancing Property Value With Best Practice Solutions". EdgeProp.my is the exclusive media partner for the conference.
Through the elements of vision, sound, smell and touch, intangible aspects are able to create an ambience or atmosphere that can produce an emotional response that could impact people's behaviour and perception of things, he added.
For example, shopping malls play soothing music that would attract shoppers to stay longer in their premises.
"For the visual element, you can make use of certain art forms. For instance, you can put some small sculptures in a condominium. You can also make use of colours, which evoke feelings. Some colours could stimulate while others could make one feel more relaxed.
"Another intangible aspect is smell. I have seen some gardens in condominiums where certain plants, trees and shrubs are planted to perfume the air and create a calming effect," he elaborated.
He said improving the intangible aspects of a building is a difficult task but it is important to enhance the attractiveness and value of a building and more people are paying attention to this aspect, including property managers when they undertake upgrading or renovation work on their buildings.