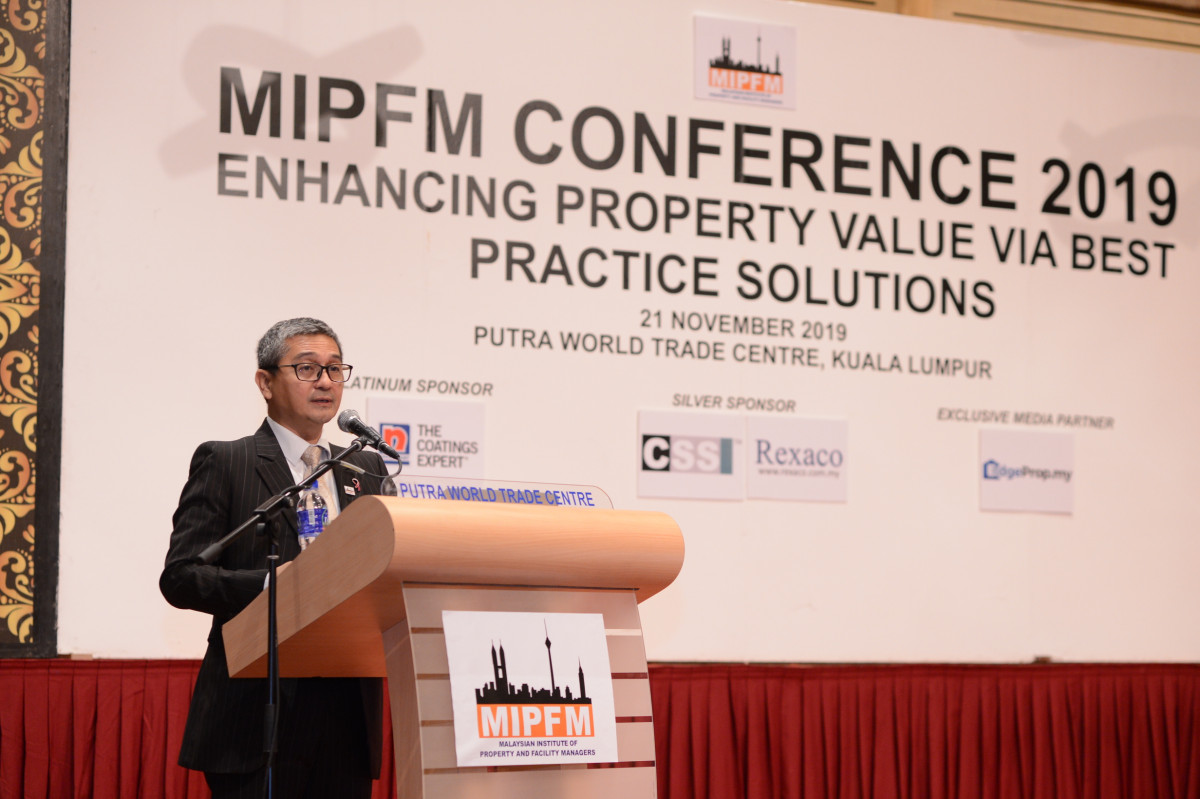 KUALA LUMPUR (Nov 21): A focus group meeting will be held on Monday (Nov 25) between the Ministry of Housing and Local Government (KPKT) and industry stakeholders including the Malaysian Institute of Property & Facility Managers (MIPFM), the National House Buyers Association (HBA) and representatives from management bodies of strata property to come up with an equitable solution to the issue pertaining to flat rate maintenance charges in mixed developments, said Malaysian Institute of Property and Facility Managers (MIPFM) president Adzman Shah Mohd Ariffin.

"There are already a few proposals being put forward and all these are towards having an equitable solution. There may be a few rounds of meetings but we hope that the solution will come very fast because it actually concerns a lot of people.
"Perhaps in a week's time (from the focus group meeting to be held on Monday), there could be a press conference by the Ministry of Housing and Local Government and hopefully we will have some good news by then," he told reporters after the launch of the MIPFM Conference 2019 today.

He added that the landmark court decision by the Court of Appeal recently, to require Joint Management Bodies of mixed developments to fix one uniform rate of maintenance charge for different components of the developments has caused some owners to delay their payments, according to the MIPFM.

"We have had some parties who have asked to delay payment until they know exactly how much they should pay under the uniform rate.
"As you know, the uniform rate is supposed to apply to everybody. But different components will have their own concerns. So basically, we have the issue whereby those who are paying more than the uniform rate are asking if they can wait until the uniform rate is fixed. If they do that, we will run short of funds to manage the building and it will be of detriment to everyone in the building," he said.

He added that many are confused about whether the court decision is retrospective or prospective.
"We are not sure if it is retrospective or prospective – meaning does it start on the date of the judgement? Or do we have to go back and recalculate everything and refund? These are the issues now," he elaborated.
Adzman, who was also one of the speakers at the conference, spoke on the topic of "The Reality of Strata Property Management Business: Challenges and Opportunities".

He noted that the industry landscape has become more challenging given the increase in number of registered property managers, lack of competent and skilled staff, integrity and transparency of property managers, the complexity of buildings today, the high cost of doing business and ever-increasing clients' expectations.

"So instead of competing with each other, we should think of how we can make it a more sustainable business," he urged.

The MIPFM Conference 2019 was held at the Putra World Trade Centre. EdgeProp.my is the exclusive media partner for the conference.