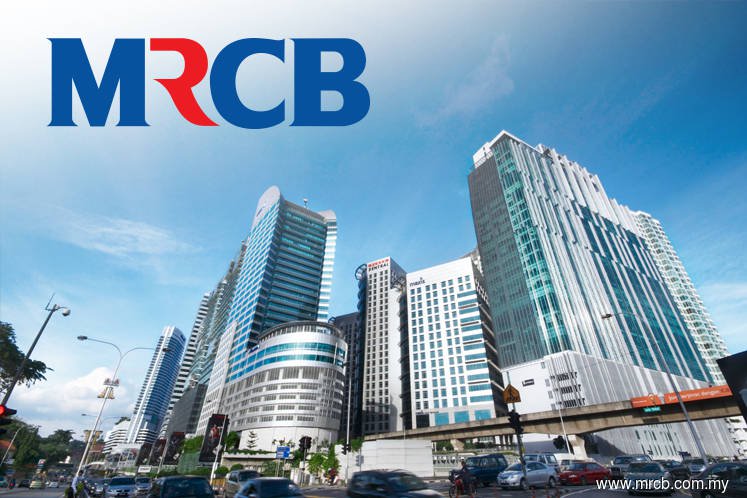 KUALA LUMPUR (Nov 22): Delay in the Light Rail Transit (LRT) 3 project and absence of one-off divestment gain have resulted in a sharp 87.3% drop in Malaysian Resources Corp Bhd's (MRCB) net profit to RM2.52 million for the third quarter ended Sept 30, 2019 (3QFY19) against RM19.79 million a year ago.
Earnings per share for the quarter under review contracted to 0.06 sen from 0.45 sen, according to a filing with Bursa Malaysia yesterday.
Quarterly revenue declined 43.8% to RM372.74 million from RM663.75 million in 3QFY18.
For the nine-month period ended Sept 30, its net profit was also down substantially by 76.3% to RM17.71 million or 0.4 sen per share from RM74.77 million or 1.7 sen per share last, while revenue declined 43.35% to RM847.76 million from RM1.5 billion.
Commenting on the results, Imran Salim, group managing director of MRCB said, "This year is turning out to be a challenging year in terms of the timing of revenue and profit recognition, and these results mask the real progress we have made in 2019, and our RM1.7 billion unbilled property sales, which will begin to produce results in 2020."
MRCB explained in a statement: "The higher revenue and profit recorded in 2018 were mainly due to one-off land sales of RM387 million, which contributed one-off pre-tax profit gains of RM66.8 million in that year.
"The lower revenue and profit in the first nine months of 2019 were also due to the group's significant high-rise residential property projects still being in their early phase of construction, when revenue recognition is very minimal and a majority of the completed residential units sold during the period were not yet recognised as they were still pending Sales and Purchase completion."
Furthermore, the group noted that lower income recognition was also due to the re-timing of the LRT 3 project, resulting in a significant decline in profit before tax compared with the corresponding period in 2018.
"The group's 50%-owned LRT 3 project joint venture company MRCB George Kent Sdn Bhd contributed profit after tax of only RM1.24 million compared with RM20.7 million in the corresponding period in 2018," MRCB added.
Meanwhile, MRCB said its engineering, construction and environment division continues to actively tender for more contracting projects to replenish its order book.
"The division currently has open tenders valued at RM1.22 billion, and is placing greater emphasis on seeking infrastructure projects," said MRCB.
As at Sept 30, 2019, the external client order book stood at RM22.3 billion, which is amongst the highest in the industry. "This will ensure that the division has a steady pipeline of contracts to sustain its business over many years," said MRCB.
The LRT3 project, which is currently 23% completed, will see the pace of its profit recognition accelerate in line with construction completion by 2024, MRCB added.
Shares of MRCB closed half a sen or 0.66% lower at 75.5 sen yesteray, valuing the company at RM3.33 billion.