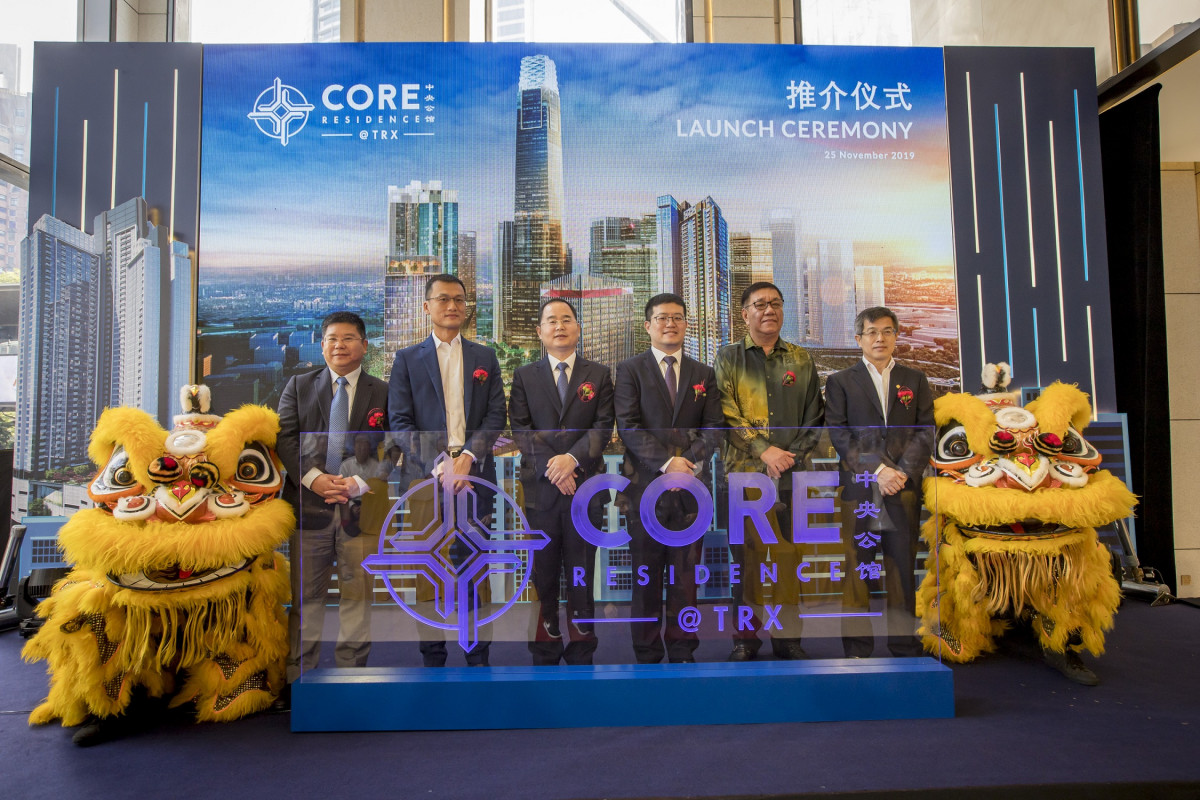 KUALA LUMPUR (Nov 25): China-based China Communications Construction Group (CCCG) and joint venture partner WCT Holdings Bhd has launched Core Residence @ TRX in Kuala Lumpur today.

Being developed under joint venture company Core Precious Development Sdn Bhd, the project is CCCG's first property development in Malaysia.

Located on a 1.65-plot at the Tun Razak Exchange (TRX) development, Core Residence is a high-end freehold project with a gross development value of RM1.4 billion.

It comprises 700 serviced residences within three blocks. Built-up sizes range from 624 sq ft to 1,022 sq ft while the average selling price is RM2,200 psf.

The 50-storey project features an infinity pool, air gym, indoor playroom, outdoor lounge and a central park on level 7.

"Conveniently located in the heart of the city centre, at the intersection of Jalan Bukit Bintang and Jalan Tun Razak, Core Residence enjoys ultimate accessibility with the integration of transportation services and access to multiple highways, and provides seamless connectivity with prime facilities nearby in retail, entertainment, education, healthcare and so on," said Core Precious chairman and managing director Zhang Bao at the launch event.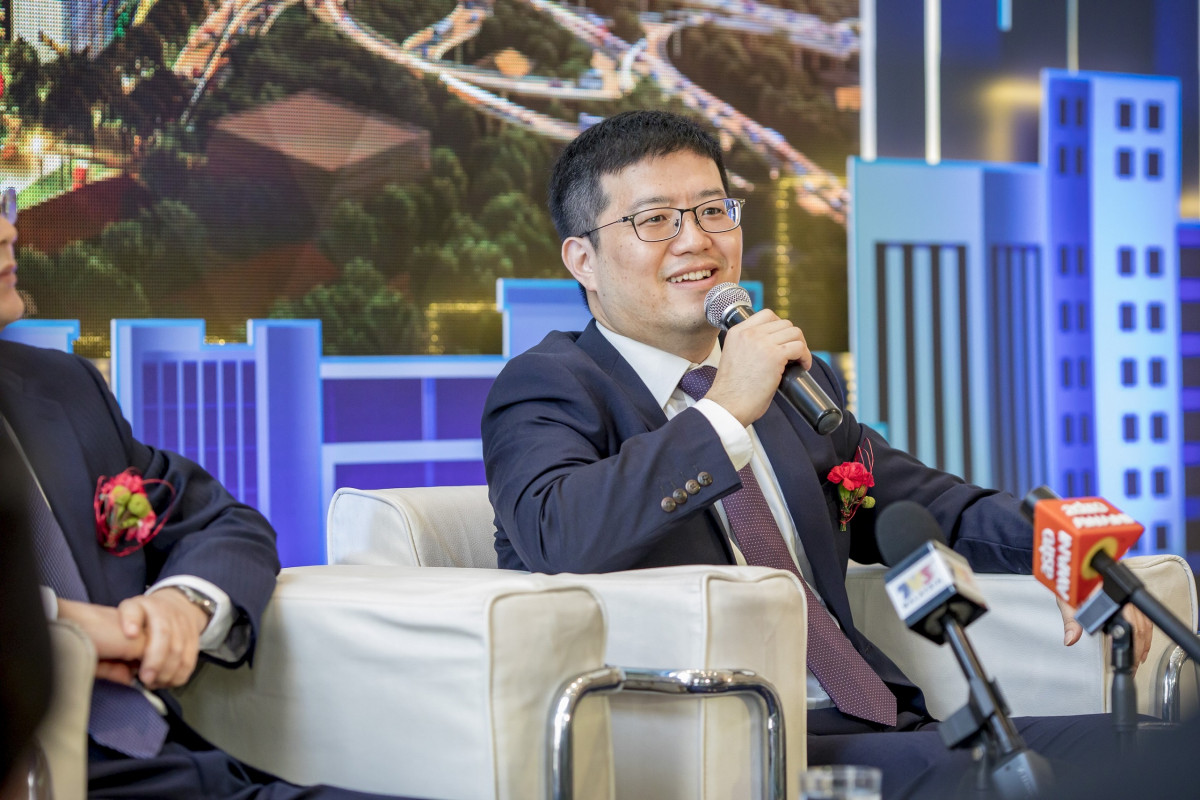 Also present were TRX City Sdn Bhd chief operating officer Tan Hwa Min, WCT Holdings Bhd deputy managing director Goh Chin Liang and CCCG Real Estate Group vice president and CCCG Overseas Real Estate chairman Sui Zhenhai.

The project is slated for completion in 2023 with handover in 2024. Zhang says it targets to fully sell the project by 2022.

"We are targeting international buyers as TRX is going to be the new financial hub of Kuala Lumpur. We are working with some real estate agencies to bring in buyers from Singapore, Japan, China, just to name a few," said Zhang.

TRX is an integrated 70-acre development touted as Malaysia's International Financial District. The master developer, TRX City Sdn Bhd is wholly owned by the Malaysian Ministry of Finance and serves as a strategic development company.

According to Zhang, CCCG will continue to develop its real estate business in Malaysia.
"We have a few land banks in Malaysia. At the same time, we are talking to a few local partners for potential joint venture developments. We will be focusing on Kuala Lumpur and hopefully by next year, we will be able to announce our new developments," he shared.

CCCG has been in the Malaysian market for 20 years, focusing on infrastructure construction. It is the builder of the Penang Second Bridge and the East Coast Rail Link.