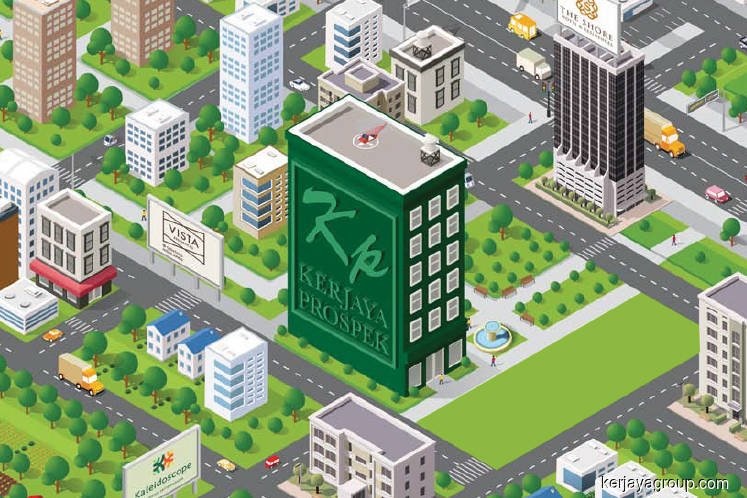 KUALA LUMPUR (Nov 26): Kerjaya Prospek Group Bhd's net profit for the third quarter ended Sept 30, 2019 fell 10.5% to RM33.01 million from RM36.88 million a year earlier, due to higher finance cost which is mainly contributed by recognition of fair value loss.
In a Bursa Malaysia filing, the group said revenue for the quarter slipped to RM263.33 million from RM269.89 million a year ago.
Earnings per share for the quarter dipped to 2.68 sen from 2.97 sen previously.
Kerjaya Prospek declared an interim dividend of 1.5 sen, payable on Jan 6, 2020.
For the nine months ended Sept 30, Kerjaya Prospek's net profit slipped 0.5% to RM103.91 million from RM104.39 million in the year-ago period, while revenue declined to RM786.87 million versus RM803.43 million previously.
Earnings per share for the period slipped to 8.42 sen from 8.41 sen earlier.
On its prospects, Kerjaya Prospek said it aims to focus on the construction segment to be its main revenue driver.
"Notwithstanding the group's objective to expand its core business in construction, it will maintain the manufacturing segment as part of its integrated business objective and strategy and complete the existing property development project," it said.
At the midday break, Kerjaya Prospek shares gained 3.08% or 4 sen to RM1.34, for a market capitalisation of RM1.66 billion.