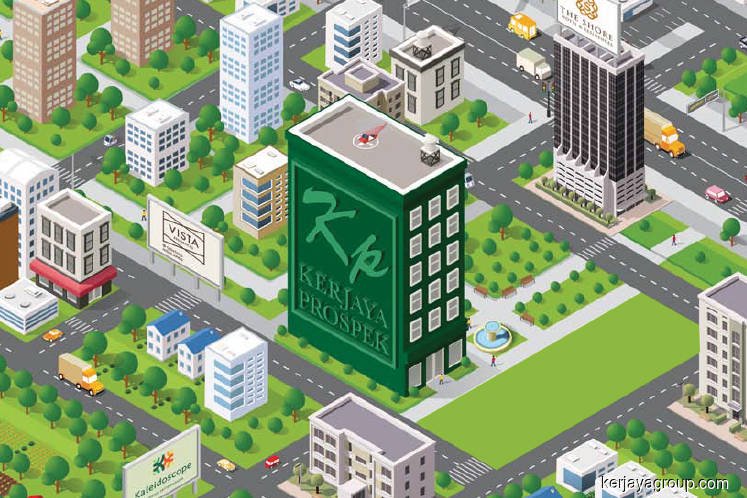 KUALA LUMPUR (Nov 26): Kerjaya Prospek Group Bhd has expressed interest in mergers and acquisitions (M&A), with an eye on acquiring construction companies.
"We are looking at construction companies that can complement our business," said Kerjaya Prospek executive chairman Datuk Tee Eng Ho in its third quarter of financial year 2019 (3QFY19) result briefing here.
Apart from M&A, Tee said the group intends to pay higher dividends for the financial year ending Dec 31, 2019 (FY19), compared with 3.5 sen dividend paid for FY18 given its net cash position.
The group has declared an interim dividend of 1.5 sen per share for FY19, which is payable on Jan 6, 2020.
The group's balance sheet remains robust with a net cash position of RM190.8 million as at Sept 30, 2019.
Kerjaya Prospek saw its 3QFY19 net profit fell 10.5% to RM33.01 million from RM36.88 million a year ago, due to higher tax expenses arising from under provision of tax.
Meanwhile, revenue for the quarter dropped 2.4% to RM263.33 million from RM269.89 million.
For its nine-month period, net profit fell marginally by 0.46% to RM103.91 million from RM104.39 million last year, against 2.06% lower revenue of RM786.87 million compared to RM803.43 million.
The group has an outstanding order book of about RM3.2 billion with year-to-date contract wins for 2019 worth RM1.3 billion.
Asked about the prospect for the remaining of FY19, Tee said he expected the group to end the year on a flat note.
"This is due to us not having much income recognition from property development for this year, as compared to last year," he said, adding that the construction division remains as its largest revenue contributor this year.
At 2.50pm, Kerjaya Prospek shares rose one sen or 0.77% to RM1.31, bringing its market capitalisation to RM1.65 billion. It saw some 7,000 shares traded.