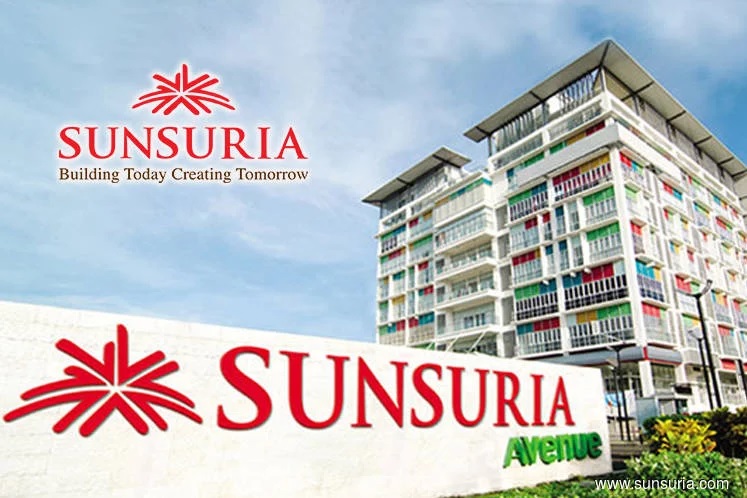 KUALA LUMPUR (Nov 27): Sunsuria Bhd reported a net profit of RM11.08 million for its fourth quarter ended Sept 30, 2019 (4QFY19), down 86.9% on-year from RM84.65 million, mainly due to the effects of the company's adoption of the Malaysian Financial Reporting Standards (MFRS) framework at the beginning of its financial year.
Quarterly revenue was down 61% at RM104.81 million, lower by 61% compared with RM273.57 million in 4QFY18. The Olive, Bell Suites SOHO, Monet Lily and Monet Springtime contribute substantially to the group's revenue in the reporting quarter.
This brings the property developer's full year net profit to RM126.82 million, down 18.3% from RM155.24 million in FY18, while revenue stood 25% lower at RM534.26 million versus RM712.26 million in the preceding year.
Sunsuria said the year-on-year difference in revenue and pre-tax profit was due to the restated adjustment of revenue recognition in the year-ago periods, in accordance with the MFRS 15 recognition criteria.
"Due to the restated adjustment, revenue and pre-tax profit from two of Sunsuria's commercial developments — Forum 1 and Bell Avenue — were recognised in the previous financial year upon the project's completion and handing over of keys to purchasers," the group explained.
Sunsuria executive chairman Tan Sri Ter Leong Yap said the group is committed to being a progressive company that embraces change and strives for continuous innovation to remain its relevance in the marketplace.
The group's ongoing projects for the current quarter are The Olive, Bell Suites SOHO & Retails, Monet Lily, Monet Springtime, Monet Garden, Giverny Walk and Tangerine Suites at Sunsuria City, and the Forum II SOHO and Offices located at Setia Alam.
The group said it will remain cautious on its new property launches and business ventures, while continuing to focus on increasing property sales and exercising prudence on spending in order to maintain a sustainable performance.
Shares of Sunsuria closed half a sen lower at 62 sen today, for a market capitalisation of RM555.47 million.