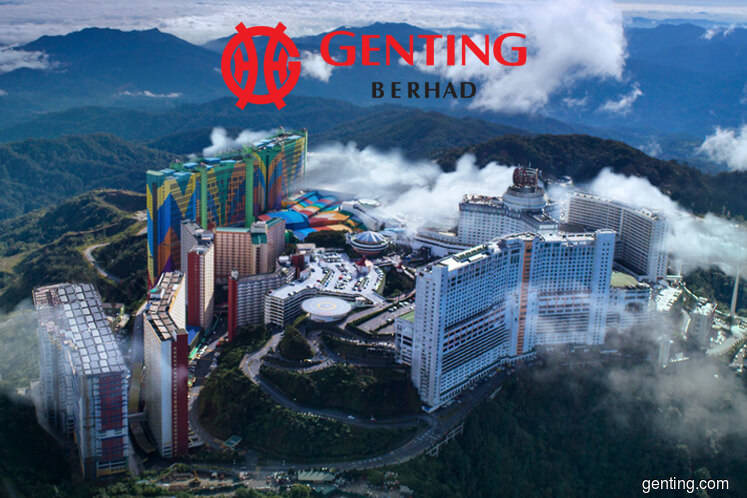 KUALA LUMPUR (Dec 4): S&P Global Ratings has today downgraded its long-term issuer credit rating on Genting Bhd to 'BBB+' from 'A-' in anticipation that the hotel and casino operator's leverage will increase, amid an expected weakening in cash flow adequacy over the next 12 to 18 months, given the company's aggressive expansion plans.
In a note today, S&P Global Ratings said it believes Genting Bhd will support the outstanding debt at newly-acquired Empire Resorts Inc to maintain its brand and reputation, even as it expands its Singapore and Las Vegas properties.
"We also believe the company's risk appetite has increased. In the past year, Genting (Group) acquired 49% of Empire and privatized the company at a time of ongoing expansion at subsidiaries Genting Singapore Ltd and Resorts World Las Vegas LLC (RWLV). This has materially increased the group's leverage and weakened its credit quality.
"We include Empire's debt in our financial assessment of Genting Bhd. We believe Genting Bhd will likely support Empire's total outstanding debt of about US$636 million as of Sept 30, 2019, to preserve its brand name and reputation. We add Empire's debt as contingent liability to Genting Bhd's total debt. Our adjusted debt at Genting Bhd will be RM12 billion-RM18 billion over 2019-2021, peaking in 2020, due to simultaneous capital spending at Genting Singapore and RWLV. At the same time, the group's average debt-to-EBITDA ratio will likely weaken to about 1.88x, from 0.5x in 2018," S&P Global Ratings said.
S&P Global Ratings said its stable outlook on Genting Bhd reflects S&P Global Ratings' expectation that Genting Bhd will manage its leverage, despite its currently high capital expenditure.
"We estimate the company's debt-to-EBITDA ratio will return to and remain less than 2x from 2021," S&P Global Ratings said.
S&P Global Ratings said it could raise the rating on Genting Bhd, if the group reduces its leverage.
"An upgrade trigger would be Genting Bhd's debt-to-EBITDA ratio staying below 1.5x, and FOCF (free operating cash flow)-to-debt ratio remaining more than 25% sustainably. An upgrade would also depend on the group completing and commencing its ongoing projects on time and within budget, without any missteps," S&P Global Ratings said.
At Bursa Malaysia today, Genting Bhd's share price closed six sen or 1.02% lower at RM5.80, for a market capitalisation of RM22.33 billion. The stock saw 4.64 million shares traded.