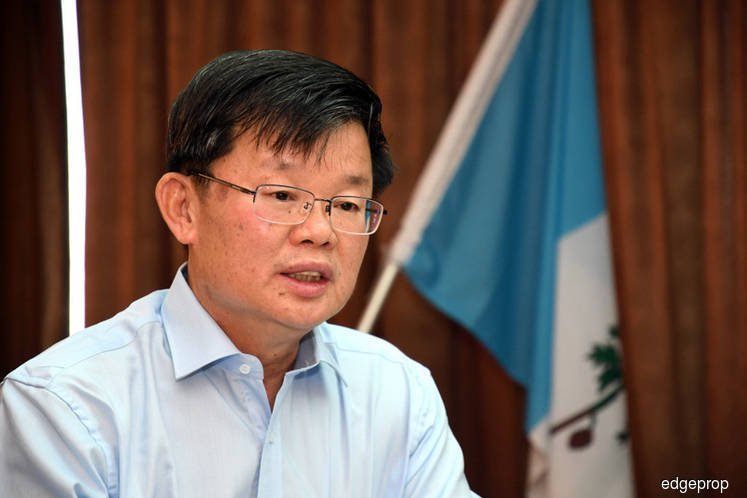 GEORGE TOWN (Dec 13): Penang's stratified property owners: you have until May next year to pay the parcel rent for 2019. You have now been informed.
"Those who have received the 2019 bills have until May 2020 to pay up without any late penalty.
"Owners who have not received their bills can get them from any Revenues counter, Land and District Office, or the Land and Minerals Office by Dec 31 this year," Chief Minister Chow Kon Yeow (pictured) was reported saying by The Star during a media conference in Komtar recently.
Chow added that those who have yet to pay their 2019 parcel rent bill "could choose to have the arrears combined into their 2020 parcel rent bill".
The 2020 bills will be sent out from January onwards via the joint management bodies or management corporations.
Bills for this year's parcel rent are replacing the quit rent for stratified property lots in Penang.
The daily also reported that the state authorities have called on parcel owners "to update their mailing addresses at their Land and District Office or online at etanah.penang.gov.my to enable the 2021 parcel rent bills to be sent directly to them".
Parcel bills can be paid at all District and Land Office or online with the ebayar.penang.gov.my portal starting next year.
The new parcel rent is "calculated based on the floor area of each unit" and "would help resolve issues related to arrears by the management and ease transfer of property", reported The Star.