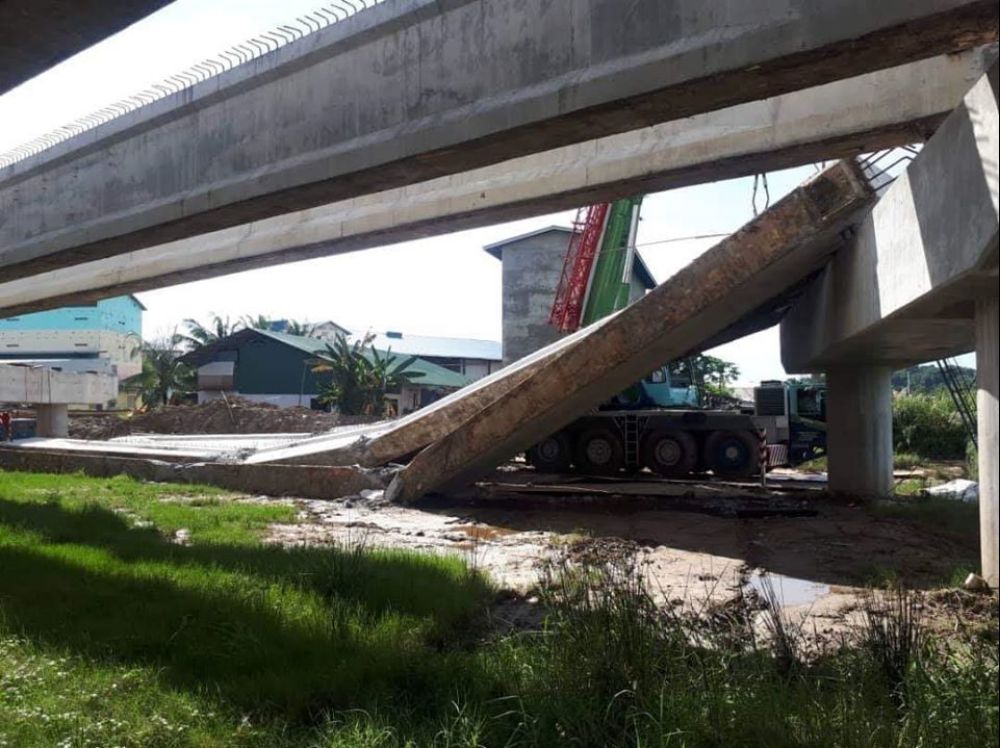 PETALING JAYA (Dec 14): A bridge under construction in Pujut, Miri collapsed yesterday, injuring two workers, Malaysiakini reported today.
The Works Ministry has issued a stop work order on the bridge and ordered a probe to investigate the incident.
"We have issued the order to stop work at the site and safety officers have been ordered to secure the site to prevent further accidents," The Malaysian Insight quoted minister Baru Bian in Kuching today.
According to Malaysiakini, a girder beam collapsed at the Pujut section of Package 11 of the Pan-Borneo Highway construction site in Miri, Sarawak at 2.40pm yesterday.
The injurted workers were rushed to Miri Hospital for emergency treatment.