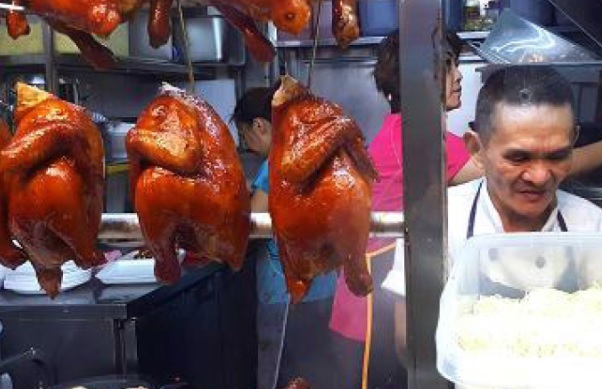 KUALA LUMPUR (Dec 19): Fancy Michelin-starred chicken rice? The famous Hawker Chan chicken rice from Singapore opened for business in Petaling Street here yesterday.
Claiming to be "cheapest Michelin-starred meal in the world", Hawker Chan was awarded one Michelin star by the Michelin Guide Singapore back in 2016.
The speciality of Hawker Chan is the soy sauce chicken rice concocted by Malaysian- (Ipoh to be exact) born Chan Hon Meng.
"A restaurant specialising in soy sauce chicken rice is something unique and difficult to find here.
"Now, customers get to savour the original recipe here in Kuala Lumpur," Chan told The Star.
The English language daily described the dish as "different from the regular roasted and steamed chicken as it comes with a soy sauce-glazed skin".
Hawker Chan also serves roast pork, char siew with rice, egg noodles (wantan mee) or hor fun.
Officially, the restaurant is called Liao Fan Hawker Chan.
The Petaling Street shop is the second outlet in Malaysia. The first one opened in Ipoh (located along Jalan Theater) back in March this year.
The Petaling Street shop is open from 10.30am to 8.30pm.
Ever since hitting Michelin-star fame, Hawker Chan outlets can now be found in Taiwan, the Philippines, Australia and Thailand.