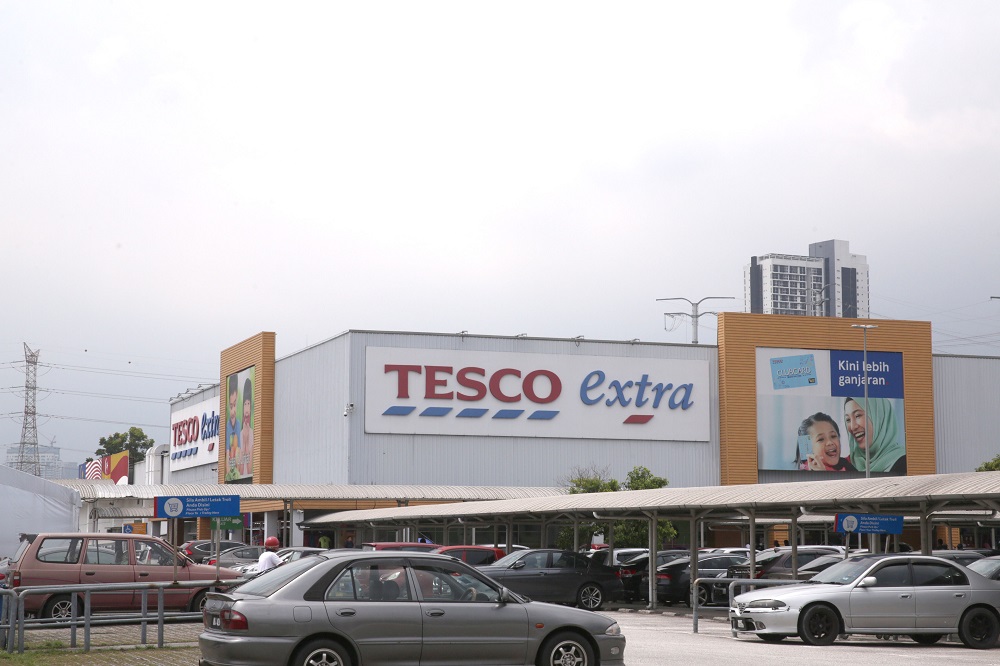 KUALA LUMPUR (Dec 21): Tesco has announced earlier this month that it is reviewing its businesses in Thailand and Malaysia after being approached by an unnamed buyer.
After more than 20 years of operations in the country, the familiar hypermarket player may be no more in our neighbourhoods.
"Tesco confirms that, following inbound interest, it has commenced a review of the strategic options for its businesses in Thailand and Malaysia, including an evaluation of a possible sale of these businesses," the company said in a statement on Dec 8.
The statement also said the evaluation was at an early stage and "there can be no assurance that any transaction will be concluded."
But what are Tesco's "attractions"? This is because the retail outlook for the supermarket and hypermarket segment is not very bright.
A report by The Edge Malaysia this week stated that retailers interviewed by Retail Group Malaysia see retail sales contracting by 9% in the current quarter ending Dec 31. The same "segment has been contracting for 10 straight quarters since the third quarter of 2017".
"Could it be that the new investor is interested in the retail business or is it interested in the assets Tesco holds?" asked the weekly in the same report.
According to an agent who spoke with the publication, Tesco's "real estate value is high".
Based on financial reports on non-current assets, the company has some RM3.43 billion in assets.
Sources told the business weekly that "about 10 of Tesco's stores in the Klang Valley alone are worth about RM1 billion". It also has "some eight stores" in Ipoh and Penang, and more in Johor.
The report also revealed that of "the 60 Tesco stores it operates, it is learnt that Tesco owns at least half of the inventory".
Another estate agent said Tesco "may be better off investing the RM100 million (estimated value of the Ara Damansara Store) in other commercial assets that could provide a 6% yield".
The Edge also reported last year that the retailer was mulling a venture into property development at its larger stores as an alternative source of revenue.
That report stated that Tesco Extra Ampang's land of about 13 acres, for example, is valued at some RM170 million.
Meanwhile, Tesco Ara Damansara's seven acres "is possibly worth RM100 million".
"The most valuable real estate owned by Tesco is believed to be the Mutiara Damansara store," said the report.
Read the full report in this week's The Edge Malaysia