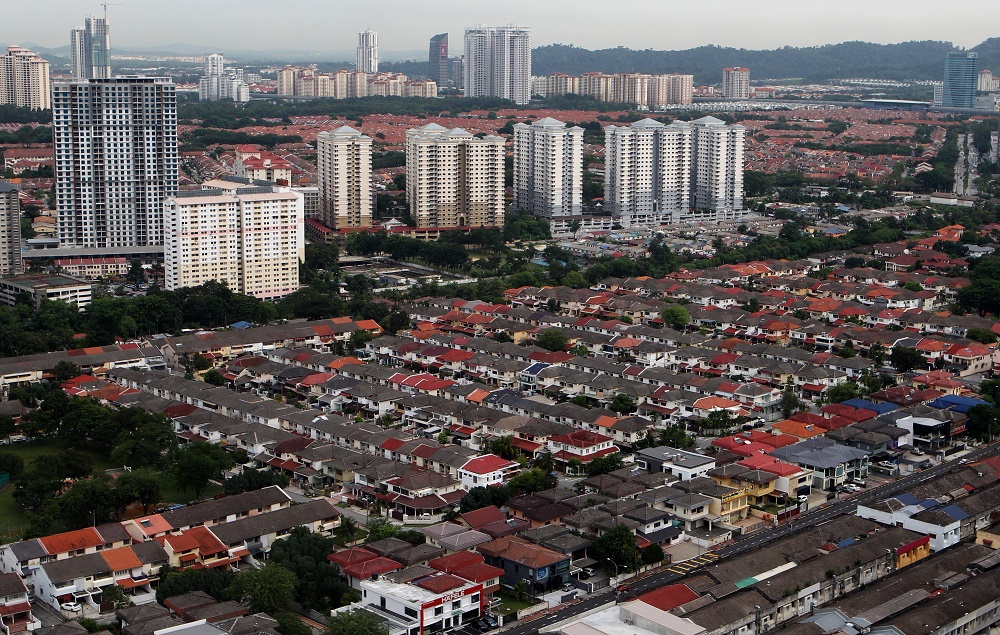 PETALING JAYA (Dec 28): It had been an eventful decade for the property industry, the Edge reported today.
The report said mergers and acquisitions (M&A) in 2010 started with government-linked UEM Land Holdings Bhd launching a RM1.4 billion takeover bid for privately-held property developer Sunrise Bhd, known for developing Mont'Kiara.
In the end, UEM Land entered into a corporate union with Sunrise through a share-swap deal at RM2.80 per share or a total of RM1.39 billion, creating the country's largest property developer with a market capitalisation of nearly RM10 billion and a 12,000-acre land bank.
However, a slowdown in the property market caused the market value of UEM Sunrise Bhd, in which Khazanah Nasional Bhd owns a 66.06% stake, to shrink to RM3.31 billion, with the stock down 52% over the past five years to close at 73 sen on Dec 23.
In 2011, Sime Darby Bhd acquired a 30% stake in Eastern & Oriental Bhd (E&O) for RM2.30 per share or RM766 million — a 59% premium to the market price at the point of the announcement — from its major shareholders, namely E&O managing director Datuk Terry Tham Ka Hon, GK Goh Holdings and Tan Sri Wan Azmi Wan Hamzah.
The bid was questioned by minority shareholders of E&O but the Securities Commission Malaysia ruled that the plantations-based conglomerate's acquisition of the stake in E&O did not trigger a mandatory offer obligation.
Sime Darby courted controversy again in June 2016 after it announced that it was disposing of a 10% stake in E&O to Paramount Spring Sdn Bhd — a private company owned by Tham — for
RM342.2 million or RM2.60 per stock unit and 30 sen for each convertible warrant. The disposal price represented a 63% premium to E&O's share price then and a 62% premium to its convertible warrant price.
Three months later, Sime Darby revised the sale price of the stake to RM323.3 million or RM2.45 per stock unit and 30 sen for each convertible warrant, noting that it was done "to better reflect the current outlook of the property sector". E&O shares have fallen 44.7% over the past year to close at 63 sen on Dec 23, giving the company a market value of RM895.34 million.
In 2011, Permodalan Nasional Bhd (PNB) launched a mandatory general offer (MGO) to acquire all the shares of S P Setia Bhd, the country's second largest property firm by market capitalisation, at RM3.90 per share and 91 sen for each warrant. At the time, PNB had a 33.17% stake in the property developer, while its then president and CEO Tan Sri Liew Kee Sin owned 11.26% of S P Setia.
Following the offer, PNB had assured investors that Liew and the existing management team would continue to manage S P Setia. In mid-2012, Liew led a consortium comprising S P Setia, Sime Darby Property and the Employees Provident Fund (EPF) to make a bid for the famous Battersea Power Station in London for £400 million. Under the joint venture, S P Setia has a 40% stake, Sime Darby Property has 40% and the EPF, 20%.
In January 2014, S P Setia announced the resignation of Liew — less than two months after the company achieved record sales of RM8.24 billion in 2013.
However, Liew's departure from S P Setia was by no means his exit from the property sector. He went on to set up Eco World Development Group Bhd, which went public in 2013, through a reverse takeover of Johor-based developer Focal Aims Holdings Bhd.
In April 2017, EcoWorld's 27%-owned associate and international arm, Eco World International Bhd, made its debut on Bursa Malaysia.
The past decade also saw S P Setia buying sister company I&P Group Sdn Bhd for RM3.65 billion cash. I&P was itself formed following the rationalisation exercise of three property companies under the PNB umbrella — Island & Peninsular Bhd, Petaling Garden Bhd and Pelangi Bhd — in 2008.
In 2017, Sime Darby rolled out its demerger exercise plans, which divided the group into three entities — Sime Darby Plantation Bhd, Sime Darby Property Bhd and Sime Darby Bhd.
Read the full report in this week's The Edge Malaysia