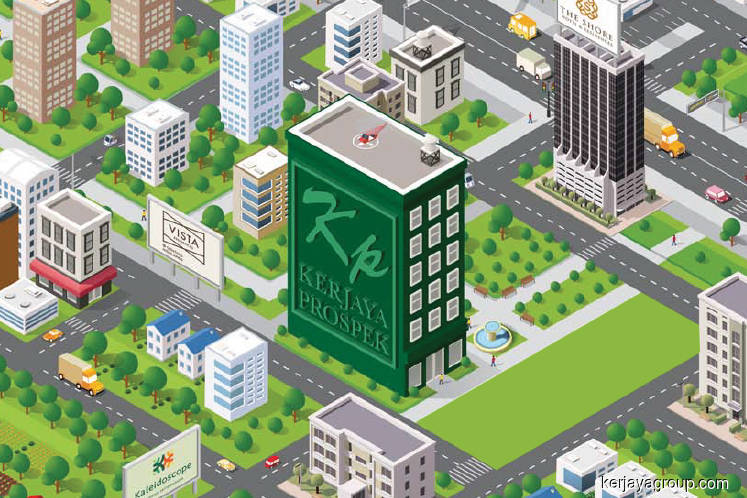 KUALA LUMPUR (Jan 3): Kerjaya Prospek Group Bhd will buy two parcels of land in Rawang from its executive chairman and major shareholder Datuk Tee Eng Ho and his brother, executive director Tee Eng Seng, for RM10.01 million.
The adjoining freehold plots measuring 4.31ha in total is currently being leased by the brothers' private company — Kerjaya Property Sdn Bhd (KPP) — to Kerjaya Prospek's wholly-owned Kerjaya Prospek (M) Sdn Bhd (KPM), as a lorry car park and storage area.
In a stock exchange filing, Kerjaya Prospek said the land, as assessed by independent-registered valuer CH Williams, Tahlar & Wong Sdn Bhd last year, has a market value of RM10 million, and was previously owned by KPM.
"The said lands were sold to KPP for RM10 million, before KPM was acquired by the company (Kerjaya Prospek) in January 2016," Kerjaya Prospek said. After the sale, KPM inked an agreement with KPP to lease the lands at RM15,000 a month for two years, which was later extended for another two years, with a higher monthly rental of RM16,500.
Kerjaya Prospek said the acquisition will save RM198,000 per annum in rental for KPM. KPM has paid RM673,500 in rental to KPP between May 1, 2016 and Nov 30, 2019.
The acquisition is subject to completion of the injection of assets — Aeon Frontier Sdn Bhd, KPP and Kerjaya Hotel Sdn Bhd — by the Tee family into Kerjaya Prospek Property Bhd (KPPB), formerly known as GSB Group Bhd, for cash, shares and redeemable convertible preference shares.
It is also subject to the completion of KPPB's acquisition of a 99.4% stake in Eng Ho and Eng Seng's Desanda Property Sdn Bhd, which will see the brothers, in turn, take up new KPPB shares worth RM42.73 million.
Shares of Kerjaya Prospek closed 0.76% or a sen lower at RM1.30, giving it a market capitalisation of RM1.60 billion. The stock has gained over 16% in the past 12 months.