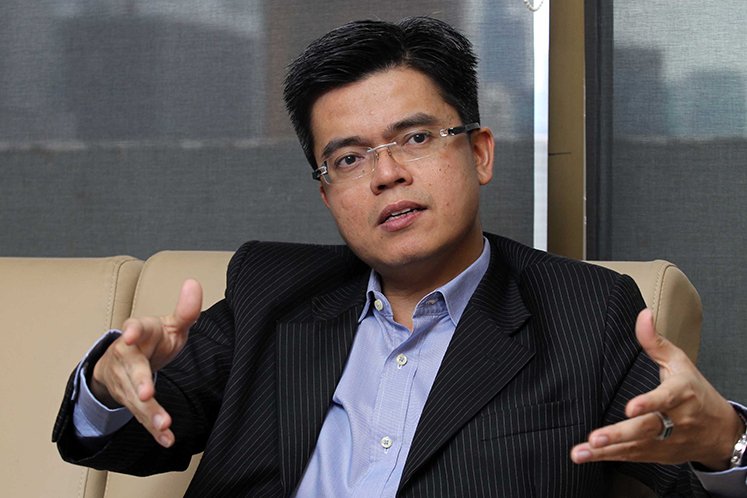 KUALA LUMPUR (Jan 7): Malaysia Airports Holdings Bhd (MAHB) group chief executive officer (CEO) Raja Azmi Raja Nazuddin has stepped down two years short of his three-year contract, handing the reins over to its chief operating officer (COO) Datuk Mohd Shukrie Mohd Salleh.
In a surprise move, MAHB yesterday announced that Raja Azmi, 52, has resigned to pursue other opportunities.
Raja Azmi joined MAHB on Feb 1, 2016 as chief financial officer before he was promoted to his current position on Jan 4, 2019.
"As a public-listed company, MAHB will be undertaking the proper process to identify and appoint a suitable successor," the airport operator said in a brief statement.
"In the interim, the board has appointed Datuk Mohd Shukrie Mohd Salleh, the current COO, as the acting group CEO with immediate effect," it added.
Mohd Shukrie, 46, has been COO of MAHB since May 1, 2019. Prior to that, he was the COO of Redbox Logistics, AirAsia Group Bhd's logistics arm, from February 2018 to February 2019 and then COO of AirAsia from March 2019 to April 2019.
He was also the former group CEO of KL Airport Services Sdn Bhd, the aircraft ground handling, cargo and logistics arm of DRB-Hicom Group. On July 1, 2011, he joined Pos Malaysia Bhd as group COO and was thereafter redesignated as covering group CEO on Feb 1, 2013. In 2013, he joined Konsortium Logistik Bhd as group CEO.
He became the group CEO of Pos Malaysia from November 2015 to December 2017.
MAHB's leadership change comes amid uncertainty over the fate of the Regulated Asset Base (RAB) framework for the determination of aviation tariffs and a move to liberalise the local airport sector. MAHB stock had a tumultuous year in which its market value lost RM1.48 billion and stood at RM12.54 billion yesterday. As such, all eyes will be on MAHB's share price today in reaction to the news of the change.
Yesterday's announcement was made after market close. Shares in MAHB closed unchanged at RM7.56, down 9% in the last one year.
"At the moment we can only speculate the reason for Raja Azmi's sudden departure, whether he was asked [to go] or it was his own decision. But it does create more uncertainties for MAHB such as the finalisation on its operating agreements with the government, the RAB framework, as well as whatever outstanding issues that MAHB has with its customers," an aviation analyst, who declined to be named, told The Edge Financial Daily.
Still, the analyst said it could present an opportunity for MAHB's share price to correct itself to reflect the stock's actual value. "Also, with Mohd Shukrie as acting CEO, this could help improve MAHB's relationship with AirAsia given that Shukri was previously the COO there," the analyst added.
When Mohd Shukrie was appointed as COO of MAHB in May last year, AirAsia group CEO Tan Sri Tony Fernandes had tweeted that "Shukrie is a top man. Taught me a lot and I wish him well. He values partners, can communicate well and is a positive man and a team player. These are the qualities that have been lacking in MAHB. I am sure with him there now things will improve."
"Malaysia would win big time if MAHB embrace some of our ideas and were supportive of low-cost airlines. Shukrie will make the difference and I applaud the board for hiring him. We just didn't have a proper role for this talented man. I wish him well," said Fernandes, adding that Shukrie will one day "make an excellent CEO in aviation".
Since 2018, several lawsuits have been filed by MAHB and AirAsia against each other so much that the Employees Provident Fund, a substantial shareholder of both AirAsia and MAHB, had written to both parties expressing its hope that the dispute could be settled through negotiations.
Mohd Shukrie's appointment is expected to smooth the way for communication between the two.