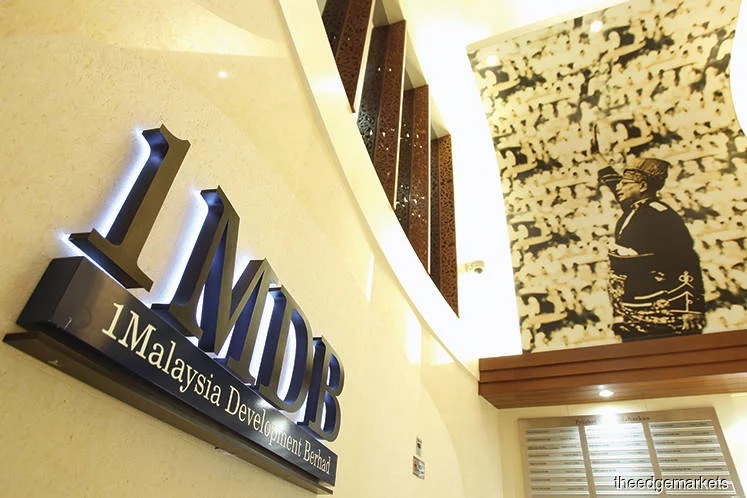 KUALA LUMPUR (Jan 13): Former National Audit Department (NAD) audit director Saadatul Nafisah Bashir Ahmad told the court that both herself and former auditor-general Tan Sri Ambrin Buang were frustrated with the amendments proposed for 1Malaysia Development Bhd (1MDB)'s final audit report.
Saadatul Nafisah, the seventh prosecution witness in the 1MDB audit report tampering trial of Datuk Seri Najib Razak and former 1MDB chief executive officer Arul Kanda Kandasamy, told the court she noticed that Ambrin seemed frustrated following the conclusion of the meeting on Feb 24, 2016, at then chief secretary to the government of Malaysia Tan Sri Ali Hamsa's office.
During examination-in-chief, senior deputy public prosecutor Datuk Seri Gopal Sri Ram asked the witness about Ambrin's demeanour after the meeting.
"I was busy with documents and discussions on the matter after the meeting, so I did not realise how he acted until we got back to our office.
"He was frustrated. As the auditor-general, I think he was not happy," said Saadatul Nafisah.
"What about you? How did you feel?" asked Gopal.
"I was very frustrated. We gave the opportunity to 1MDB to discuss the issues. I told them in the meeting that this was not a big issue and that most of the issues raised by NAD were stating the facts.
"There are more improper [items] compared to the issues we raised," she said.
Najib is charged with abusing his power as a public officer, where as prime minister and finance minister, he ordered changes to the 1MDB audit report before it was finalised and tabled to the Public Accounts Committee so as to avoid any civil action or criminal prosecution against him.
He is charged under Section 23(1) of the Malaysian Anti-Corruption Commission (MACC) Act 2009, which is punishable under Section 24(1) of the same Act.
If convicted, he can be fined a minimum RM10,000 or five times the gratification and jailed up to 20 years.
Meanwhile, Arul Kanda is charged with abetting Najib under Section 28(1) of the MACC Act 2009 and faces the same punishment under Section 24(1).