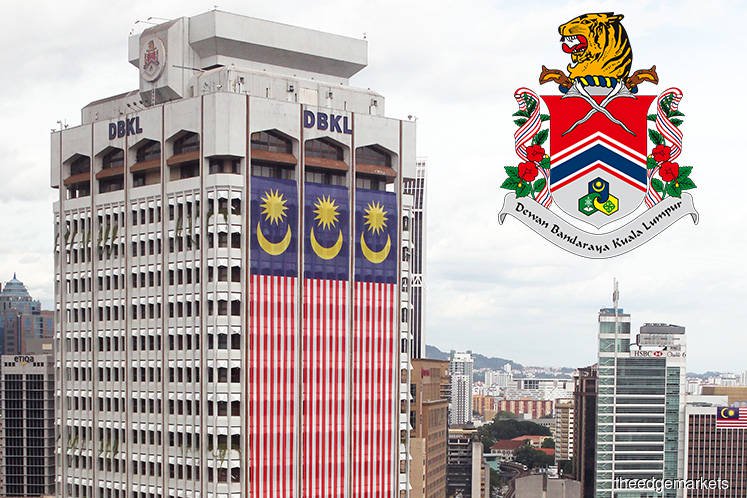 KUALA LUMPUR (Jan 14): In its effort to recover long overdue arrears, Kuala Lumpur City Hall (DBKL) has resorted to sending personal Whatsapp messages to defaulters.
The action has alarmed some ratepayers who thought it was a scam, reported The Star today.
"The first thought that came to my mind was that this was a scam,'' said Billy Lee, who recently received a Whatsapp message from an individual, urging him to settle his assessment bill.
"It is highly irregular. I mean, who sends a notice on WhatsApp asking for payment? But the message contained a notice from DBKL Finance Depart-ment complete with the DBKL letterhead and my details on it.
"The notice stated that I had failed to pay my assessment tax amounting to RM731 as of October 2019. The notice was signed by a DBKL employee on behalf of the Kuala Lumpur mayor, and it also showed the employee's full name and mobile phone number,'' Lee noted.
After calling the number to clarify, Lee believed the message was genuine and immediately settled his arrears.
Another resident who received a similar message, Soraya Ahmad from Bukit Jalil, said: "I investigated because the details on the notice were mine and that alarmed me at first. But after clarifying with an officer at DBKL, I was convinced it was genuine."
DBKL revealed that the outstanding amount owed to DBKL was a whopping sum of RM380 million as of Oct 31, 2019, for up to 10 years' arrears. This amount involved about 240,000 accounts.
DBKL collects assessment fees from more than 600,000 commercial and stratified properties in the capital city, including vacant land plots and abandoned projects.
About 3,210 of the accounts are strata schemes housing some 359,087 strata parcels.
The bulk of unpaid taxes come from big corporations and commercial businesses, with some owing up to hundreds of thousands of ringgit over a period of several years.
A special task force was established in October last year, comprising about 1,000 DBKL officers and volunteer staff from various departments, said DBKL Corporate Planning Department director Khairul Azmir Ahmad. They send reminders to defaulters individually via whatsapp and SMS.
"This practice is not new and we have done it before,'' Khairul explained.
"We have to push people to pay up what is due, firstly through friendly reminders. But when left with no choice, we will take legal action against those who owe the city money,'' he stressed.
Khairul said about 176 owners with arrears totalling some RM26,071,659 turned up to negotiate a settlement since the taskforce sprang into action.
"We urge those with arrears to settle their dues through the various avenues provided," said Khairul, pointing out the booths set up in various locations in the city such as shopping malls on both weekdays and weekends.
"We are flexible; anyone facing difficulty settling the payment can come meet with us at Level 6 of Menara DBKL 2 in Jalan Raja Laut and we can discuss a monthly payment scheme,'' he advised.
Khairul said about 61 eviction notices were issued to building owners last year.
"Another 59 account holders who own vacant lands were slapped with foreclosure notices. The land will then be sold at a public auction of immovable properties under Section 151 of the Local Government Act 1976,'' he added.
Besides assessment fees, more than 45,000 rental accounts record debts to DBKL totalling millions of ringgit.
DBKL Community Development and Urban Wellbeing Department director Anwar Mohd Zain said the tenants of People's Housing Project (PPR) and Public Housing for civil servants (PPA) topped the list with about RM50 million in unpaid rent.
On top of that, tenants also owe over RM39 million in outstanding water bills.
"We set up a committee to go after these people. Some of the defaulters have agreed to pay in instalments but some just packed up and left without settling their outstanding amount. We have had to eventually write off debts worth millions of ringgit,'' he lamented.
Tenants who rent DBKL premises also owe large amounts, from commercial units like market stalls, shoplots and DBKL buildings, especially landlords who fail to secure sub-tenants.
Khairul urged tenants to remind their landlords to pay their assessment fees promptly to avoid their own (tenants') assets being confiscated.
This year, DBKL expects to collect RM2.52 billion in revenue, whereby RM1.24 billion (49.1%) is from assessment.
Khairul emphasised that prompt payment is pertinent for DBKL to facilitate its services to the people.
"If payments are delayed, it will affect projects that we have planned and that is not productive."