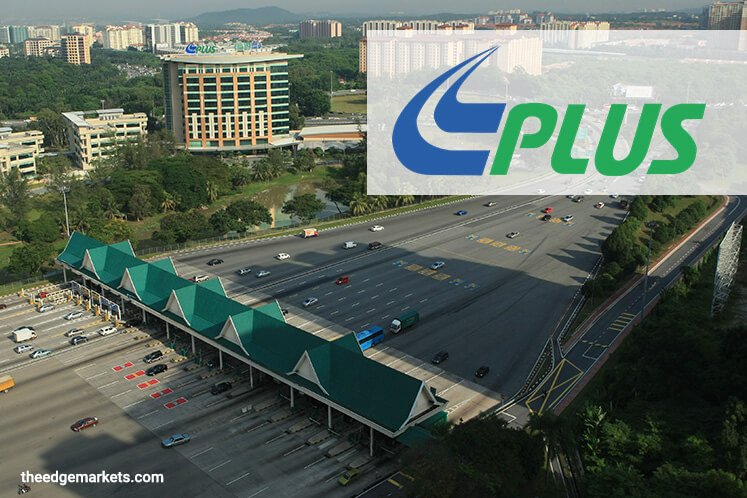 KUALA LUMPUR (Jan 17): The Prime Minister's Office of Malaysia (PMO) said there will be no toll rate hikes on PLUS Malaysia Bhd's highways as PLUS' concessions will be extended for 20 years from 2038 to 2058.
In a statement today, the PMO also said the government will implement an 18% reduction in toll charges on private vehicles plying PLUS-owned highways as early as Feb 1, 2020.
The PMO confirmed that Khazanah Nasional Bhd and the Employees Provident Fund will remain as shareholders of PLUS.
The PMO said the 20-year concession extension for PLUS "is to ensure PLUS is able to maintain and operate its highways without depending on the government".
"Implementation of the toll cut is subject to approval by PLUS shareholders. No payment will be made by the government to PLUS as a result of the toll rate reduction.
"The government will no longer carry the burden of compensation to PLUS, where the government will garner savings estimated at RM42 billion throughout the concession period. PLUS stays as the operator and will continue to hold the assets and liabilities of the company and finance the operating and maintenance costs.
"This decision is made based on studies spanning over a year and a thorough consideration by multiple parties including the Ministry of Works, Ministry of Finance and the Ministry of Economic Affairs. The Cabinet has assessed and considered multiple proposals to make the best decision for all parties, especially the people.
"The government is confident the decision will provide many benefits to the people through toll rate reduction and at the same time enable PLUS to continue operating with a good financial position. The RM42 billion worth savings can now be used by the government for initiatives that will benefit the people," the PMO said.
The PMO said PLUS highways that will see an 18% reduction in toll rates are the North-South Expressway, New Klang Valley Expressway, North-South Expressway Central Link (ELITE Highway), Malaysia-Singapore Second Link, phase two of the East Coast Highway, Seremban-Port Dickson Highway, Butterworth-Kulim Expressway and the Penang Bridge.
Citing an example, the PMO said the North-South Expressway's toll rate will be reduced from 13.6 sen/km to 11.15 sen/km. Upon implementation, the new toll rate is lower than the toll rate in 1999 of 11.24 sen/km, according to the PMO.