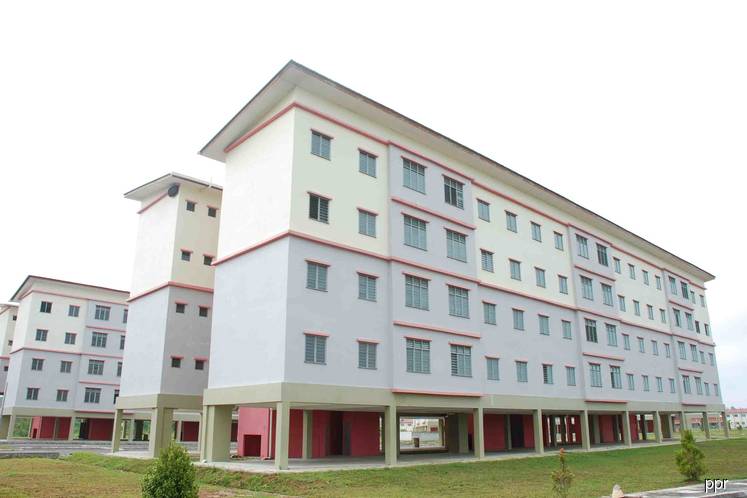 KUALA LUMPUR (Jan 17): Six years ago, they each forked out the down payment and signed the sale and purchase agreement, but until today, the promised homes are still nowhere in sight.
The 19 families from the former Kampung Pandan Indian Settlement, Kuala Lumpur paid 10% for the 800 sq ft units with three bedrooms priced at RM42,000, reported The Star today.

Residents acting committee chairman TM Padmanathan said the former squatter site was acquired by a developer for building Rumawip projects, a housing initiative by the Federal Territories (FT) Ministry, in September 2014.
"Some 300 families were told to move to Public Housing Project (PPR) units in Bukit Jalil and Puchong. When we objected to this, we were offered housing near Kampung Pandan instead, at RM42,000 each.

"We paid the 10% down payment and signed the sale and purchase agreement," he recounted.
While waiting for the alternative housing to be completed, he said the residents were given RM19,500 compensation.

"We urge the relevant parties to look into the matter and find a way out for the remaining buyers," Padmanathan said.
Lorry driver Kalai Selvan, 40, said: "We are currently renting a house in Selayang, Selangor, for RM850 per month. It is quite a hassle to commute there to work daily." He hoped a resolution could be worked out soon so he and his wife could move into a house to call their own.
Father of four Mohd Ghazali Mohamed Kani, 49, said the current rental for the house they occupy in Cheras is additional financial burden for his family.
"The rent is RM900 monthly and until we get to move into the transit unit, we would have to keep paying that amount every month," he lamented.
Retiree Saphupathy Subramaniam, 66, rents a house in Pandan Jaya for RM900 per month with his wife.
"We are no longer working and the rent is quite high for us to foot every month. We already paid the 10% down payment and hope the government would step in to resolve this issue," he urged.
It was learned a meeting was held between Kuala Lumpur City Hall (DBKL) and the FT Ministry on Jan 15 to discuss the issue.
An aide to minister Khalid Abdul Samad explained the 19 families missed the deadline to register.
"DBKL is not able to give out loans to them. However, DBKL will help them to secure a loan," he offered.