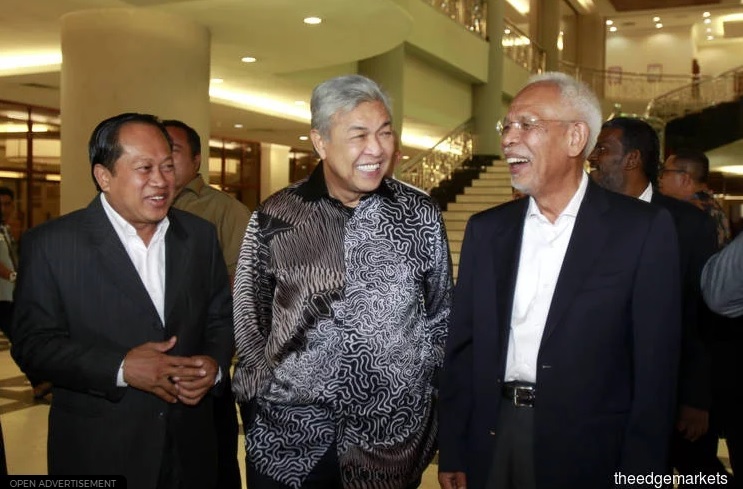 KUALA LUMPUR (Jan 21): Former Deputy Finance Minister Datuk Seri Ahmad Maslan claimed trial at the Sessions Court to two counts of money laundering under the Anti-Money Laundering, Anti-Terrorism Financing and Proceeds from Unlawful Activity Act 2001.
He made the plea before Sessions Court judge Azman Ahmad.
Ahmad, 54, is charged with not declaring to the Inland Revenue Board (IRB) that the RM2 million via an AmBank Islamic cheque he received from former premier Datuk Seri Najib Razak is from illegal proceeds.
He allegedly committed the offence at the IRB Federal Territory office on April 30, 2014.
The former deputy minister, who is also Pontian Member of Parliament, also allegedly gave a false statement to Malaysian Anti-Corruption Commission investigating officer Mohd Zairi Zainal that the money was from Najib and that he received the RM2 million.
He allegedly committed the offence at the Parliament press conference room on July 24 last year.
Many Umno leaders including party president Datuk Seri Ahmad Zahid Hamidi, secretary-general Tan Sri Annuar Musa, and Umno Youth chief Datuk Asyraf Wajdi Dusuki were in court to lend their support.
Deputy public prosecutor Norlizatul Izhani Zainal sought bail at RM1 million.