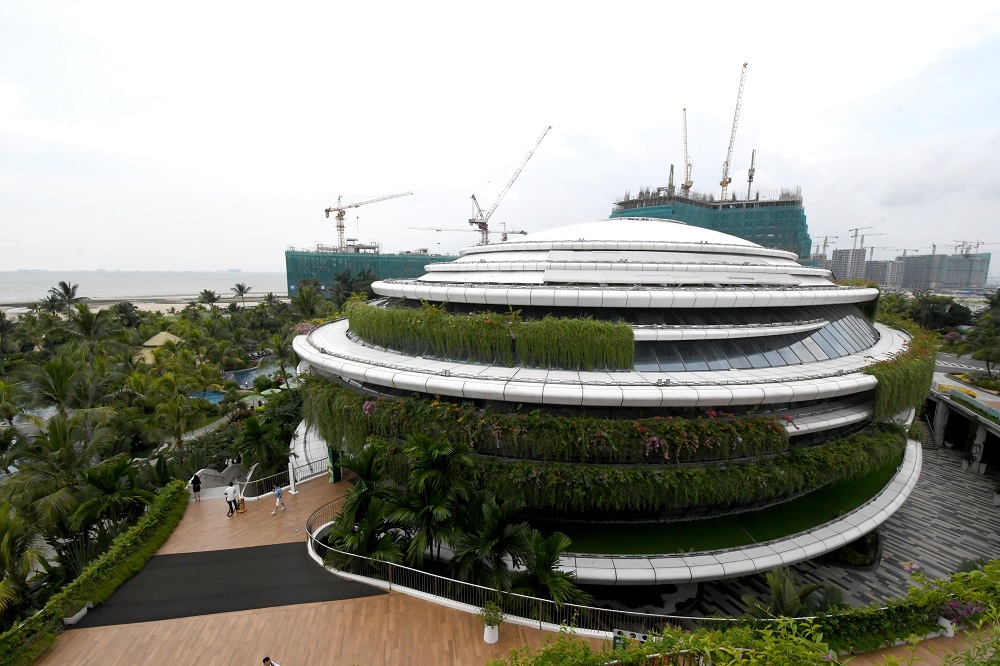 KUALA LUMPUR (Jan 22): In response to EdgeProp.my's report yesterday that Country Garden Malaysia has cut close to 400 jobs at its Forest City development, the group has issued the following statement:
"Forest City recently learnt that there is a media report on Country Garden Real Estate Sdn Bhd's (hereinafter referred to as 'our company') organisational structure integration. In this regard, we would like to address the inaccuracies published in the article.
First and foremost, our company would like to correct the inaccurate and misleading information published by certain media with regards to their presumption of "layoffs exercise" executed by our company.
Our company has always been in a healthy operating condition. RAM, the largest local rating agency, rated our company's bonds as AA3 (has a strong capacity to meet its financial obligations, is resilient against adverse changes in circumstances, economic conditions and/or operating environments). In order to cultivate the Malaysian market and have a unified interface within all sectors, the organisation has carried out an internal organisational restructuring exercise where the Malaysia and Singapore regions were combined with Forest City to become 'Malaysia-Singapore Region'.
This integration will help our company to gain greater support from the group, improve management efficiency, strengthen management control and enhance operations. The newly formed "Malaysia-Singapore Region" will comprise regional management, project management, real estate, sales and marketing, property management and seven subsidiaries, and will be running two top rated hotels, two award-winning golf courses (the third one under construction), one IBS plant, one water park, one international school and multiple clubs. As of the time of this statement, our company has handed over more than 15,000 premier quality unit, while the total service area of our property management is close to six million square metres. The total staff strength remains at more than 1,500, of which 80% are Malaysians. With the integration, we are also carrying out the consolidation and optimisation of office equipment and assets, such as vehicle management, worksite management, etc.
In the New Year, as a key development project of the Malaysia-Singapore Region, Forest City will focus on building industrial capabilities. The infrastructure and facilities we have built over the past few years will lay a solid foundation for industries such as artificial intelligence and smart manufacturing. At the same time, the integrated Malaysia-Singapore Region will not only continue to do well in the existing works, but will also strive to expand the development opportunities of new projects in real estates and other related businesses, and "strive for progress while maintaining stability."
During the integration process, the organisation identified the need to manage overlapping skills and talents. The management proposed several solutions to resolve this matter while at the same time holding an utmost respect towards the legal procedures and employees' own wishes:
1 Some of the talents were transferred to other departments that fit their skill sets, some were reassigned to other projects.
2 For those who made the decision to leave, their service towards the organisation was recognised with a fair consolation reward with consensual understanding between both parties.
Secondly, the media report also published statements about our company's performance management. Our company implements the same due process of management method similar to any global company. Strict KPI management is a necessary management measure to ensure a healthy and sustainable development of our company as well as the growth of our workforce.
As far as our marketing management is concerned, before an employee joins our company, a detailed explanation on the job requirement would be conducted. For the first three months of employment, our company provides training to assist the employee to better understand our company culture, systems, as well as KPI assessment requirements. The employee KPI Index is an important evaluation indicator to gauge their performance. It is also used as a guidance for any employees' promotion or dismissal in case of performance failure. As a multinational company, we subscribe to a performance-oriented culture which has always been advocated at all levels within the company.
Thirdly, as an organisation with real estate development and construction as our core business, our company requires the reshuffling of employees' job scope and prioritises resources according to the annual business development direction and the cyclical characteristics of industry development (including investment, construction, sales and property management, etc). This is not a peculiar phenomenon in the real estate industry, on the contrary, it is an important measure to be taken for the long-term sustainable development of the company."
This was after we reported the story: Country Garden Malaysia: Close to 400 jobs cut, more to come