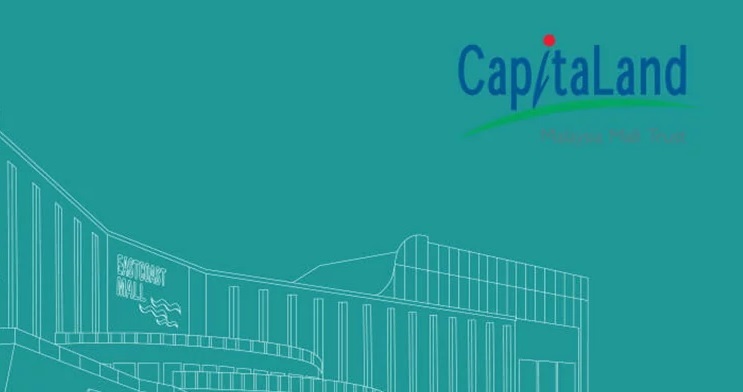 KUALA LUMPUR (Jan 23): Sustained growth in Gurney Plaza, Penang, and East Coast Mall in Kuantan have helped CapitaLand Malaysia Mall Trust (CMMT) offset lower contribution from its Klang Valley malls that have been hit by growing competition.
Both malls collectively accounted for about 75% of CMMT's net property income (NPI), but their improved performance was not enough to stem lower occupancies and rental rates as well as downtime at Klang Valley malls, resulting in a 6% year-on-year drop in net property income for the financial year ended Dec 31, 2019 to RM202 million.
Revenue for the year dipped 2.2% to RM342.28 million against RM350.15 million a year ago, owing to lower occupancies at The Mines (TM) and Sungei Wang (SW), as well as lower rental rates at TM and downtime from asset enhancement initiative (AEI) at SW and TM, CMMT said in a bourse filing.
At the same time, the decrease was partially mitigated by better performance from Gurney Plaza (GP), East Coast Mall (ECM) and Tropicana City Office Tower (TCOT) due to higher rental rates and higher rental income, following the completion of the AEI at ECM and full occupancy at TCOT.
Property operating expenses grew 3.7% to RM140.2 million on the back of higher utilities at GP, ECM and 3 Damansara Property (3DP) following two hikes in electricity surcharge (with effect from July 1, 2018 as well as March 1, 2019) and a one-time rebate of service charge at SW in March 2018.
CMMT announced a distributable income of RM127.99 million in FY19 compared with RM161.35 million in FY18, and has declared an income distribution per unit (DPU) of 1.52 sen for the fourth quarter, raising total DPU for FY19 to 6.25 sen. In FY18, the trust paid a total of 7.9 sen.
For the fourth quarter (4QFY19), CMMT recorded an NPI of RM49.84 million, down 5.7% against the year-ago quarter, while revenue was flattish at RM85.8 million.
In a separate statement, CapitaLand Malaysia Mall REIT Management Sdn Bhd chief executive officer Low Peck Chen attributed sustained growth in GP and ECM to offsetting lower contribution from its Klang Valley malls, hit by rising competition.
Low expects Sungei Wang's revenue contribution to improve gradually with the opening of Sungei Wang's newly refurbished annex block JUMPA on Sept 25 last year.
"The upcoming opening of MinNature's 3D printed miniature exhibition — the largest of its kind in Malaysia — at JUMPA @ Sungei Wang next month is expected to draw more shoppers and tourists," she said.
CMMT's unit price rose one sen or 1% to RM1.01 yesterday, giving it a market capitalisation of RM2.07 billion.