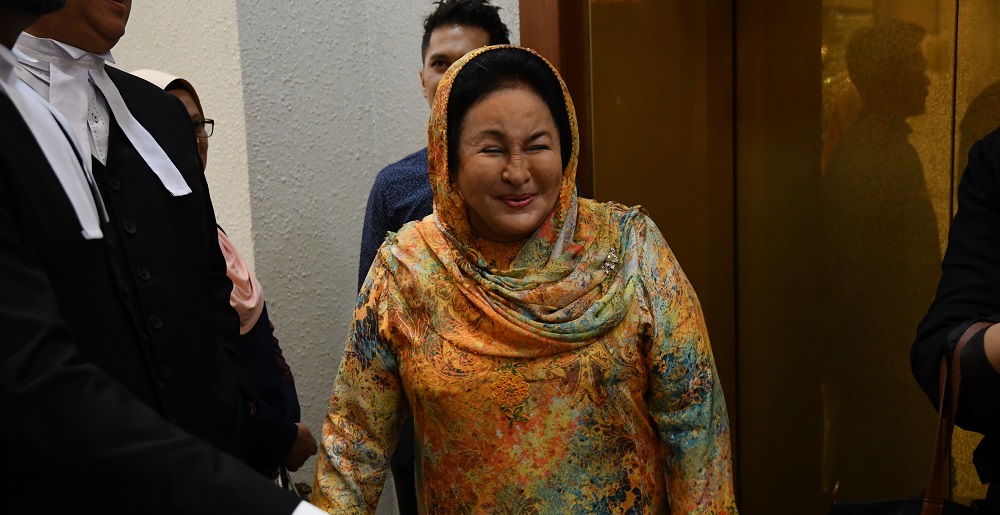 KUALA LUMPUR (Feb 4): Datin Seri Rosmah Mansor (pictured) was hospitalised at a private hospital last night, hence putting in doubt whether her corruption trial at the High Court will start tomorrow.
One of her counsels Datuk Akberdin Abdul Kader confirmed this to theedgemarkets.com but refused to provide further details, saying more will be revealed in court tomorrow.
It was previously reported that Rosmah was absent at Justice Mohamed Zaini Mazlan's court yesterday, when the graft trial was supposed to start but could not proceed due to Rosmah suffering from neck and back pain, or what is medically termed as cervical spondylosis, osteoarthritis of both knees, as well as chronic adrenal insufficiency, as revealed by her other counsel Datuk Jagjit Singh.
Following serious objections from senior deputy public prosecutor Datuk Seri Gopal Sri Ram, who said he also suffered from osteoarthritis and other ailments, Justice Zaini ordered the trial to proceed tomorrow and even allowed Rosmah to come in a wheelchair.
"If she is in deep pain, I will allow short recess. The court will accommodate if she comes on a wheelchair," the judge said.
Datuk Seri Najib Razak confirmed today that his wife Rosmah has been admitted to hospital since last night.
"Yes, she is unwell and has been admitted since last night," he said when court adjourned for lunch at the SRC International Sdn Bhd trial this afternoon.
He, however, did not elaborate on the reason for her being admitted.
Rosmah is facing three counts of graft in relation to the solar electric project for rural schools in Sarawak.
She claimed trial to two counts of soliciting RM187.5 million for the solar power project worth RM1.25 billion and receiving a bribe of RM1.5 million involving the project.
In 2019, she was again charged for receiving RM5 million involving the same project.
Rosmah had purportedly received the money from Jepak Holdings Sdn Bhd managing director Saidi Abang Samsudin as a reward to help the company obtain the project to supply electricity to 396 rural schools in Sarawak.
Her former aide Datuk Rizal Mansor, who was previously also charged, had his charges withdrawn last month.