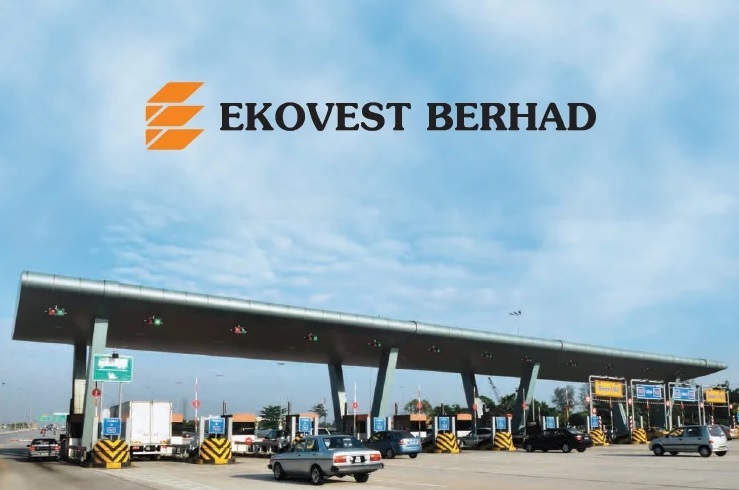 KUALA LUMPUR (Feb 7): Ekovest Bhd and its wholly-owned subsidiary Ekovest Construction Sdn Bhd (ECSB) are being sued by their former joint venture partner Samling Resources Sdn Bhd over a dispute involving work on the Sarawak portion of the Pan Borneo Highway project.
Samling, according to Ekovest in a stock exchange filing yesterday, was awarded a work package from Lebuhraya Borneo Utara Sdn Bhd (LBU) worth RM2.11 billion under the Sarawak portion of the highway project, specifically the 'Sematan to Sg Boyan Bridge + KSR Interchanges (project)' in July 2016.
Recall that Ekovest had announced in June 2018 that its joint venture agreement with Samling to undertake the project had been voided, as LBU did not consent to the project to be subcontracted to Samling-Ekovest JV Sdn Bhd — the special purpose vehicle or JV company incorporated by ECSB and Samling to undertake the implementation of the work package.
Then in July 2019, Ekovest said ECSB had initiated arbitration proceedings against Samling for wrongful termination of the JV.
Yesterday, Ekovest said Samling is seeking general damages with interests, costs, and further relief deemed fit by the court, from Ekovest and ECSB from its suit.
"The maximum exposure to liabilities and amount of damages, interest and costs pursuant to the above cannot be ascertained at this juncture," said Ekovest.
Nevertheless, Ekovest and ECSB are of the view that they have a good defence to Samling's claim, saying it was Samling which had failed to expeditiously and diligently make the necessary prior applications for the approvals from LBU for the sub-contract of the project to the Samling–Ekovest JV.
"[They also] failed to take any steps to compel LBU to consent to the sub-contract of the work to the JV company, which should not have been unreasonably withheld. Ekovest and ECSB will also consider filing relevant striking out applications where necessary," Ekovest said.
In its statement of claim, Samling alleged that Ekovest and/or ECSB had been negligent in their representation and/or assurances with regards to the technical advice and support and profit margin for the project.
Samling is also alleging that Ekovest and ECSB had failed, neglected and/or omitted to discharge their responsibilities with due care and diligence in the implementation of the project.
It also claimed they had acted in breach of their fiduciary duties, and had breached and misrepresented in respect of the sub-contractors that were selected, recommended and appointed to carry out the sub-contract works under the project.
Ekovest shares rose two sen or 2.92% to 70.5 sen yesterday, giving it a market capitalisation of RM1.87 billion. The stock has appreciated over 38% in the past 12 months.