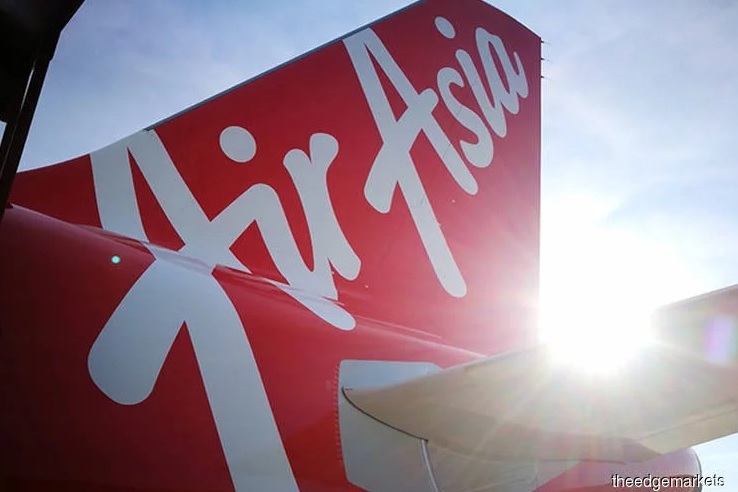 KUALA LUMPUR (Feb 7): It is up to investigators to determine whether the alleged payout by Airbus SE to two AirAsia Group Bhd executives is a bribe or not, said the Prime Minister's Office (PMO) today.
In a statement, PMO clarified that Prime Minister Tun Dr Mahathir Mohamad did not suggest that the recent allegations of bribery against AirAsia executives were offset payments.
"In answering to questions by the press, he pointed out that it is normal for the government to request for offset to benefit from big purchases. He did not say that AirAsia was benefiting from this normal practice.
"He said that only if the money goes to individuals that it becomes a bribe. If it is not for personal benefit then it is not a bribe in his view. It is up to the investigators to determine whether it is a bribe or not," the statement read.
Hence, it said reports in the media alluding to the prime minister suggesting that allegations of bribery against AirAsia as being offset payments are "therefore inaccurate and misleading", it added.
"The Prime Minister's Office views seriously such misleading reports and reports that do not accurately reflect what is said by the Prime Minister.
"The Prime Minister's Office therefore wish to advise the media to be more sensitive as misleading reports could have undesirable consequences on the public's understanding of issues," the statement further read.
On Thursday, Dr Mahathir was reported as saying that it was not bribery to get something extra out of a large business deal if the proceeds are not pocketed but used for a specific business purpose.
The prime minister was responding to questions in relation to AirAsia executives being implicated in corruption charges against Airbus in the UK, according to reports by local press.
"Yes, I hear there are allegations that AirAsia is involved in corruption. I am hesitant to comment, but usually when governments buy equipment, we always ask for an offset.
"For example, when we buy an airplane, we ask for an offset and whether we consider the offset as bribery or not, that is up to you. For me, if we can get something because we buy something at a high price, why can't we accept it? Unless the money went into your pocket, now that is bribery.
"If it was for a specific purpose, it is (considered) offset, not bribery. That is my opinion," Dr Mahathir reportedly told a press conference after a special address to the Education Ministry staff on Thursday.
AirAsia and sister company AirAsia X Bhd were mentioned in a UK court document which alleged that Airbus had bribed two executives of the companies with some US$50 million in exchange for purchasing Airbus aircraft.
Airbus allegedly provided the sum in the form of a sponsorship for a sports team owned by the two executives, which was reported to be Caterham F1 racing team - previously owned by Fernandes and Kamarudin.
The duo has categorically denied all allegations, and relinquished all executive roles in AirAsia for two months or a period deemed fit by AirAsia, amid the ongoing probe that now involves Malaysian authorities.