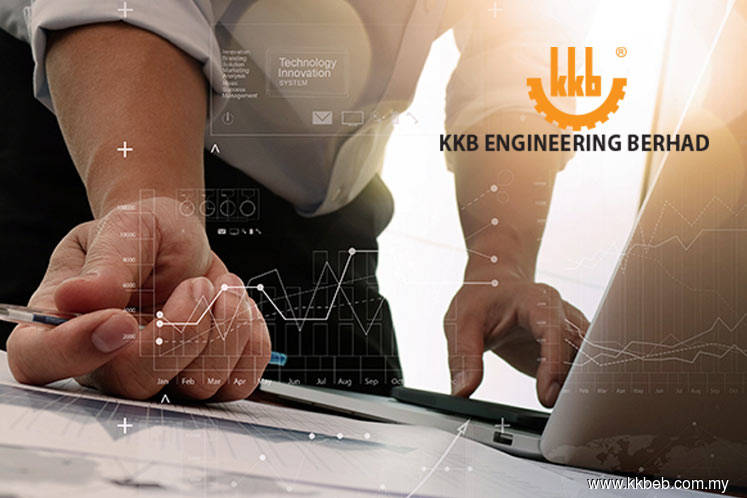 KUALA LUMPUR (Feb 18): KKB Engineering Bhd's net profit surged 2.66 times to RM20.27 million in the fourth quarter ended Dec 31, 2019 (4QFY19) from RM7.61 million a year ago, on improved margin on the back of higher revenue registered by both its engineering and manufacturing sectors.
This resulted in a higher earnings per share of 7.86 sen for 4QFY19, compared with 2.95 sen for 4QFY18.
Revenue for the quarter also rose 9.5% to RM156.03 million from RM142.54 million a year ago, on higher revenue recognition from the civil construction and steel pipes manufacturing divisions within the engineering and manufacturing sectors.
KKB Engineering is recommending a first and final dividend of six sen per share for the financial year ended Dec 31, 2019 (FY19), at its forthcoming annual general meeting.
The better quarterly performance lifted the group's net profit for FY19 up 2.7 times to RM48.31 million, from RM17.64 million in the previous year, while revenue grew 35.5% to RM559.03 million from RM412.48 million.
On prospects, KKB Engineering said demand for steel water pipes is expected to remain firm, buoyed by ongoing and upcoming water-related infrastructure projects planned under the Sarawak Water Supply Grid Programme.
"With the existing contracts in hand and the group's diverse portfolio of businesses, coupled with the healthy financial position, the board remains optimistic that both its engineering and manufacturing sectors will perform favourably towards a sustainable growth for FY20, barring any unforeseen circumstances," it added.
However, KKB Engineering warned that the challenges of uncertainties in the global economic environment, the ongoing 2019 novel coronavirus (Covid-19) outbreak, escalation of costs due to inflationary pressure, volatility of global raw material steel prices and fluctuation of exchange rates, are among factors that may impact the group's performance.
Shares of KKB Engineering closed 1.06% or two sen higher at RM1.91 today, valuing it at RM492.38 million. It saw 217,700 shares traded.
Click here to see commercial properties for sale in Kuala Lumpur.