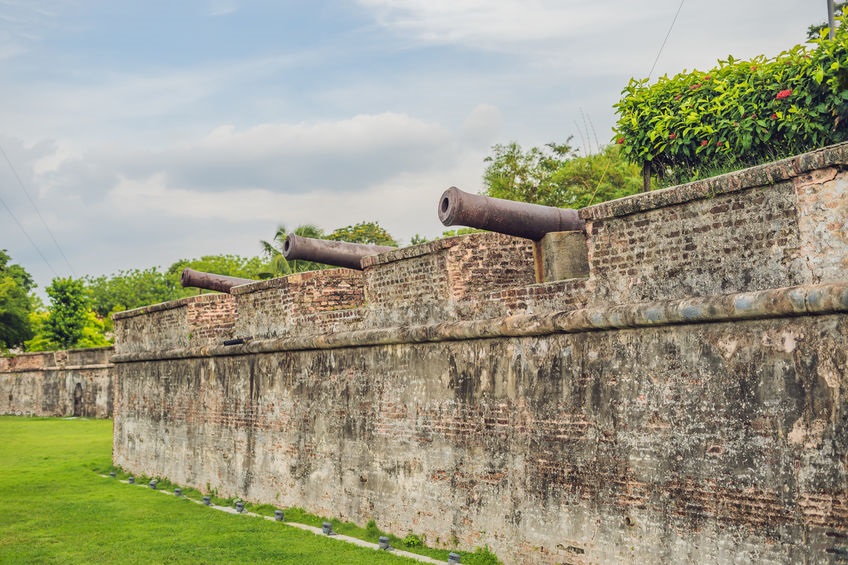 PETALING JAYA (Feb 20): "There is not now, nor has there ever been" a plan to build a multi-storey car park next to Fort Cornwallis (pictured) in Penang, according to Chief Minister of Penang Incorporated (CMI) in a statement today.
It was responding to Citizens Awareness Chant Group (CHANT)'s call for Penang Island City Council (MBPP) to clarify whether a multi-storey car park is to be built in the open space next to the iconic heritage site.
"On the contrary, the area in front of the fort will be enhanced through the moat reconstruction, conservation of the fort wall and bastion and landscaping which are currently underway. The works cost more than RM15 million and are funded by the Penang State Government (RM11 million) and Think City (RM3 million via technical & advisory services) and the project will be completed by end 2021," said CMI Deputy General Manager Bharathi Suppiah in the statement.
"Fort Cornwallis is a Category 1 National Monument under Jabatan Warisan Negara (JWN) that is owned by the state government (CMI). A Conservation Management Plan (CMP) was prepared and endorsed by JWN in 2016 in keeping with the National Heritage Act 2005 requirements. The CMP documents cover the site's cultural significance and elements to be preserved and conserved, including maintaining visual sightlines and reinstating features such as the moat," Bharathi said.
"Current conservation efforts that are being carried out by George Town Conservation and Development Corp (GTCDC) are in keeping with this plan and regular communications with JWN. The works include restoration of the storerooms, reinstatement of moat and Lebuh Light public realm improvement initiative," she added.
GTCDC is a partnership between CMI and Think City with technical support from international partner, Aga Khan Trust for Culture.