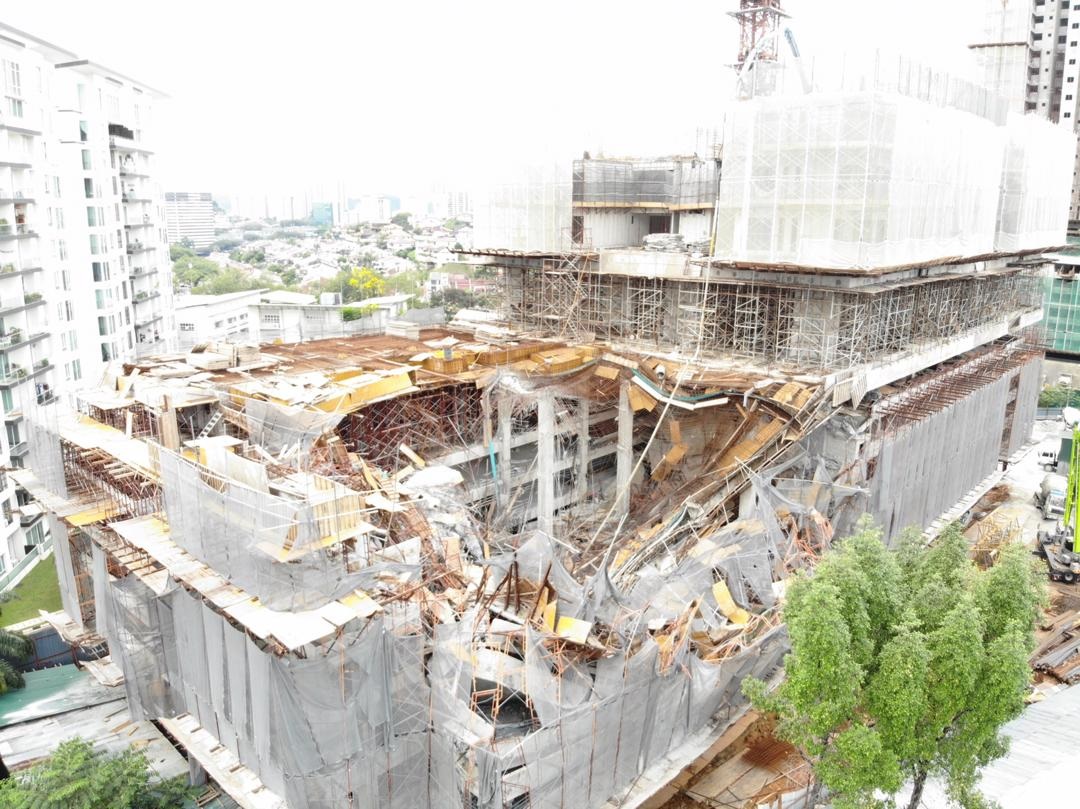 KUALA LUMPUR (Feb 21): The Protect Taman Desa Coalition does not agree with Federal Territories Minister Khalid Abdul Samad's view about the development order for a condominium project in Taman Desa that partially collapsed last week.
According to news reports yesterday, Khalid said the stop-work order was issued just for the The Address 2 project (pictured) as the other building had a different development order.
Speaking to Free Malaysia Today, Protect Taman Desa Coalition media coordinator M Gunasekar stated that the same development order was issued for The Address 1 and The Address 2 "based on the project boards, which carried the same approval reference number and date of approval".
Gunasekar told the news portal that development order's reference number "clearly stated that the approval was granted for two phases of construction, involving two 37-floor blocks of condominiums".
"As such, Protect Taman Desa Coalition is puzzled over the minister's statement over the development order unless there is something they are trying to hide from the public.
"We, therefore, request Khalid to clarify the matter," the news portal reported Gunasekar saying.
Khalid yesterday explained in a Malay Mail report that although the project is under the same developer, Maxim Holdings Sdn Bhd, the two blocks were each granted a different development order.
"There is no point stopping work for the other building because the collapse did not happen there. So we stop work at the relevant block only," said the FT minister.
Malay Mail also reported yesterday that a Labour Department probe on the Taman Desa condominium collapse found that the main contractor of the project has allegedly made breaches of the employment law.
These "alleged violations" included failure to provide workers with safe lodgings, pay for overtime work, and employing illegal foreign workers.
According to the department, two of the six workers injured during the collapse did not have work permits and work insurance.
"The findings from our investigation to see if the workers were insured by Perkeso showed their employers did not register them for protection. No information was received," said the investigation report by the Labour Department.