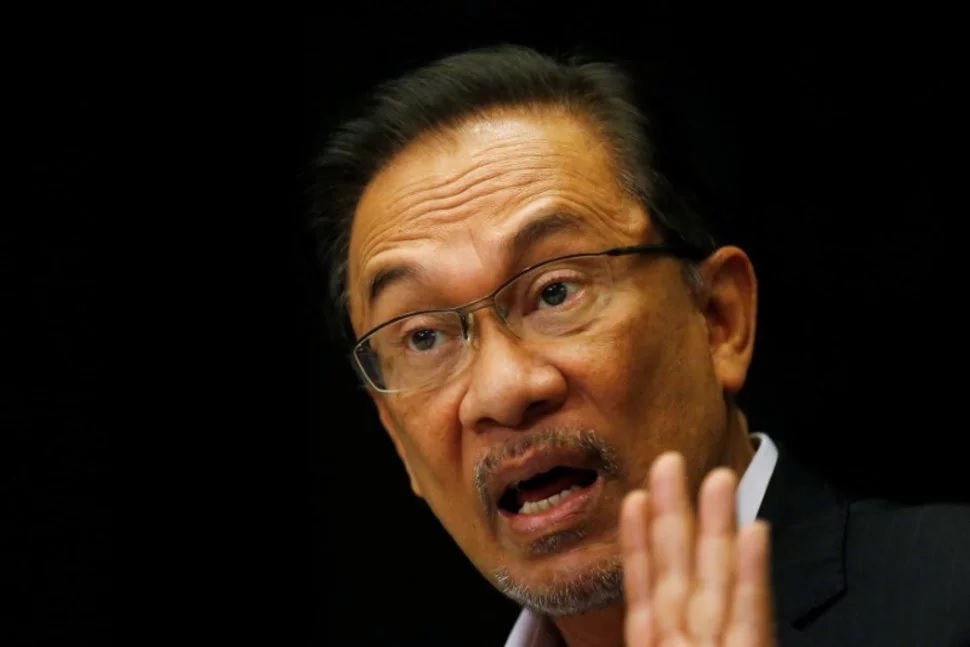 PETALING JAYA (Feb 24): Prime Minister Tun Dr Mahathir Mohamad is not behind the political drama that has been playing out since last night, but the perpetrators have used his name to advance their agenda, claims PKR president Datuk Seri Anwar Ibrahim.
"No I think it is not him ... his name was used by those within my party and outside. And he reiterated what he had said to me earlier, that he played no part in it. It is very clear that he will, in no way, ever work with those associated with the past regime," he told reporters after returning to the party's headquarters from meeting with the Agong at Istana Negara.
Anwar was referring to the purported new coalition comprising PKR members aligned with Datuk Seri Azmin Ali, Bersatu, Umno and Pas, following a series of meetings last night at the Sheraton Hotel. The new coalition is said to be in support of Mahathir staying on as prime minister until the end of his tenure.
Anwar also said he knew of the premier's intention to resign during their meeting this morning, and that he had in fact tried to persuade Mahathir not to proceed with his decision.
"I was with him, I was informed. But I could not [reveal it] until he released [his decision] publicly. We discussed [about it] and I did appeal to him on behalf of PKR and Pakatan Harapan, that this treachery could be dealt with together.
"But of course he is of a different mind. He thought it should not be treated in that manner — to associate him with those whom we believe are corrupt," he said.
He further clarified that the ultimate decision lies with the Agong, as only the king has the prerogative to accept or refuse Mahathir's resignation.
"The prime minister will have an audience with the king. It is his intention to resign but I think the meeting with the king ... [it] is important for us to respect that process," he said.
According to news reports, Mahathir is expected to have an audience with the Agong at 5pm today.
On his own meeting with the Agong earlier, Anwar said: "It was a meeting to express my views. I sought for his advice, in the interest of the country, on peace, stability, and [we had] some general discussions," he said.
Separately, PKR secretary-general Datuk Seri Saifuddin Nasution clarified earlier today that Anwar's meeting with the Agong was a pre-scheduled meeting that had been set much earlier.