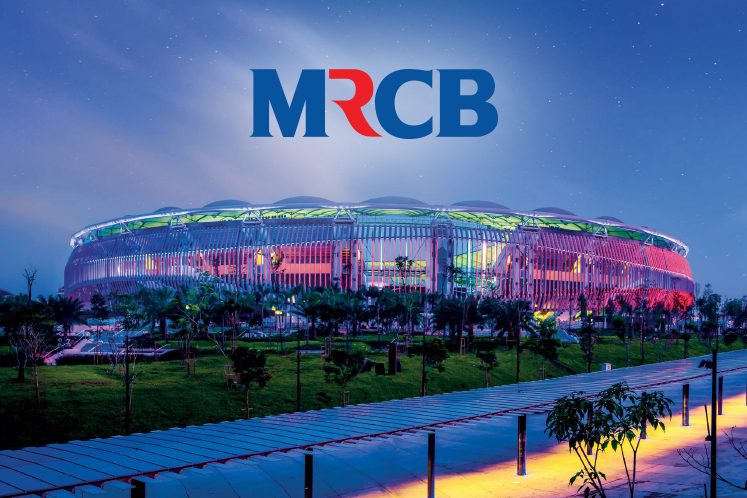 KUALA LUMPUR (Feb 26): Malaysian Resources Corp Bhd's (MRCB) net profit came in lower at RM6.03 million for the fourth financial quarter (4QFY19), down 77% from RM26.4 million in the corresponding quarter a year ago due mainly to the absence of divestment gain.
The diversified group booked in profit from discontinued operations amounting to RM25.99 million in the previous corresponding quarter.
Quarterly revenue grew 26.1% to RM471.63 million from RM374.11 million in 4QFY18.
MRCB declared a first and final single tier dividend of one sen for FY19, payable on May 20.
For the financial year ended Dec 31, 2019 (FY19), the group's net profit declined 76.5% to RM23.74 million versus RM101.17 million in the preceding year.
This was partly as revenue contracted 29.5% to RM1.32 billion from RM1.87 billion in FY18, as the group's significant high-rise residential development projects are still in the early phase of construction, when revenue recognition is very minimal.
In addition, revenue from some completed residential units sold during the year was not recognised as they were still pending sales and purchase completion, MRCB said in an exchange filing today.
Furthermore, MRCB said the lower revenue in FY19 was due to the absence of one-off gain from the sale of two pieces of freehold land on Jalan Kia Peng in Kuala Lumpur and Batu Feringgi Penang for a total cash consideration of RM387 million.
"The two land sales which resulted in total one-off pre-tax profit gains of RM66.8 million in 2018 compounded by the lower revenue recognised from the group's significant high-rise residential development projects during the current financial year, as well as lower income recognition due to the re-timing of the LRT 3 project, resulted in a significant decline in profit before tax compared to the preceding financial year of 2018," MRC explained.
Commenting on prospects, MRCB group managing director Imran Salim said the group is expecting "stronger revenue recognition in 2020" with the RM1.6 billion of unbilled property sales yet to be recognised.
The group will also continue to actively tender for more projects to replenish its engineering, construction and environment orderbook.
As at end-2019, the division had open tenders valued at RM1.45 billion as at end-2019, and is "placing greater emphasis on seeking infrastructure projects". Meanwhile, its unbilled construction order book stood at RM20.7 billion, it added.
MRCB shares closed half a sen up today at 66 sen apiece, valuing the group at RM2.91 billion.
Click here to see condominiums for sale in Jalan Kia Peng, Kuala Lumpur.
Click here for more property stories.