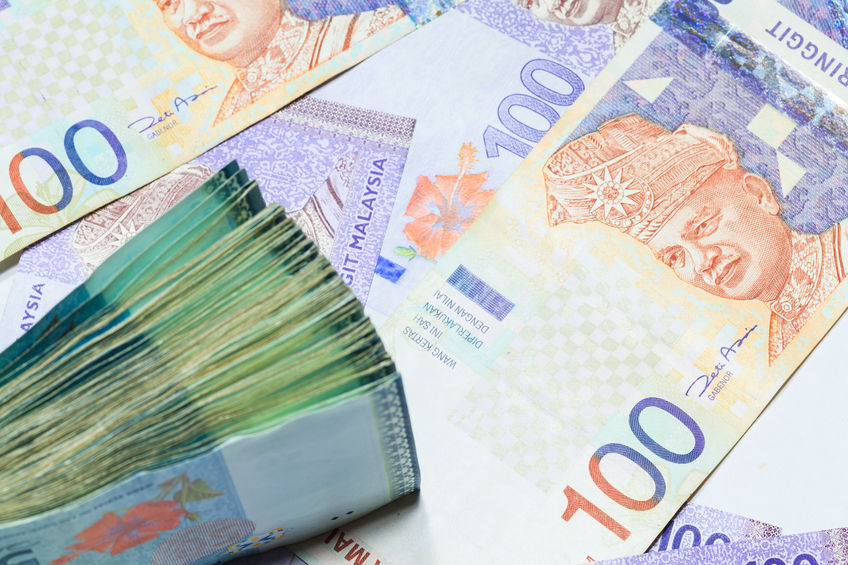 KUALA LUMPUR (Feb 28): The Malaysian government has allocated RM20 billion under a stimulus package to boost the sluggish economy by putting more cash into the hands of consumers and providing tax reliefs to sectors particularly hard hit by the COVID-19 outbreak.
It will also accelerate planned investment projects by government-linked companies this year including one involving 1,400mw of solar power generation to flush more money into the economy. The aid package is expected to raise the fiscal deficit to 3.4% this year from an initial projection of 3.2%. Under a three-prong approach, the package aims to mitigate the impact of COVID-19, encourage rakyat-centric spending, and support sectors directly hurt, chiefly tourism and aviation.
Announcing the package yesterday, Interim Prime Minister Tun Dr Mahathir Mohamad said cash payments to entitled recipients would be brought forward, and the employees' contribution to the Employees Provident Fund cut to 7% from 11% at present — effective from April 1 to Dec 31, 2020 — in a move that would potentially unlock up to RM10 billion worth of private consumption.
To stimulate the tourism sector, the package includes personal income tax relief of up to RM1,000 on expenditure related to domestic tourism, as well as digital vouchers, for eligible Malaysians of up to RM100 per person for domestic travel (air and railways), and hotel accommodation. He also announced extra matching grants for tourism promotion. In all RM500 million was allocated for the vouchers and tourism promotion.
"[There will also be] relaxation of existing guidelines limiting use of hotels by government agencies as part of mitigating the reduced demand," Mahathir said.
In addition, a 15% discount on monthly electricity bills would be extended to hotels, travel agencies, airlines, shopping malls, convention and exhibition centres. Hotels and travel-related companies would also be exempted from the Human Resource Development Fund levies. Hotels would be also exempted from the 6% service tax, from March to August 2020. For those on the ground, he announced a one-off payment of RM600 each to taxi drivers, tourist bus drivers, tourist guides and registered trishaw drivers.
For the B40 group, the RM200 to be paid to Bantuan Sara Hidup recipients scheduled for May this year will be brought forward to March, and an additional RM100 will be paid into the bank accounts of all recipients in May. An extra RM50 will also be channelled in the form of e-Tunai.
For businesses, Bank Negara Malaysia will provide a RM2 billion special relief facility, which will be specifically deployed in the form of working capital for small and medium enterprises at an interest rate of 3.75%. Affected businesses can also get microcredit facilities at a rate of 4% from Bank Simpanan Nasional, which has been allocated RM200 million for the exercise.
For the ailing equities market, the Securities Commission Malaysia (SC) and Bursa Malaysia will waive listing fees for one year with immediate effect for companies looking to list on the LEAP Market or the ACE Market, as well as those with a market capitalisation of less than RM500 million that are aiming for a Main Market listing. The SC said in a statement it would also be announcing more capital market-specific measures in due course.
The government also plans to implement up to RM3 billion on works related to the National Fiberisation and Connectivity Plan, while Tenaga National Bhd will invest RM13 billion this year, including accelerating projects such as LED street lights, transmission lines and rooftop solar installations.
2020 GDP expected to be at 3.2%-4.2%
With the anticipated global slowdown, Mahathir said Malaysia's gross domestic product (GDP) growth is estimated at 3.2% to 4.2% this year. "I believe the economic stimulus package will enable the Malaysian economy to achieve the highest point of the range. In formulating the stimulus package, the government exercised prudence with respect to its fiscal position," he said of the projected increase to 3.4% of GDP. He added the government remains committed to fiscal consolidation, and urged the private sector to play its part in ensuring the stimulus package is successful.
The COVID-19 package is more than double the RM8.1 billion stimulus package provided during the 2003 SARS (severe acute respiratory syndrome) outbreak.
Click here to see commercial properties for sale in Kuala Lumpur.
This article first appeared in The Edge Financial Daily, on Feb 28, 2020.