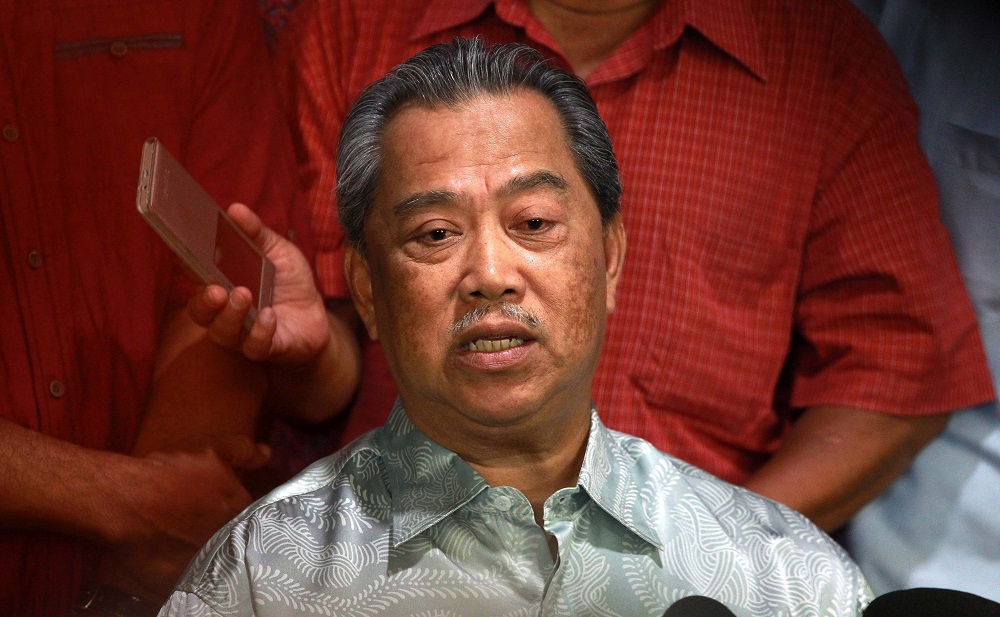 KUALA LUMPUR (Feb 28): MCA has announced its support for Parti Pribumi Bersatu Malaysia (Bersatu) president Tan Sri Muhyiddin Yassin (pictured) as the next prime minister, said its secretary-general Datuk Chong Sin Woon in a statement today.
This brings the total number of MPs nominating the former home minister for the premiership to 95, 17 seats short of a 112-seat simple majority.
Bersatu, Umno and PAS had earlier today pledged their support for Muhyiddin, while Pakatan Harapan, which has 92 MPs, threw their weight behind Datuk Seri Anwar Ibrahim.
Gabungan Parti Sarawak, which holds 18 seats, is understood to be backing Muhyiddin and is expected to make an announcement.