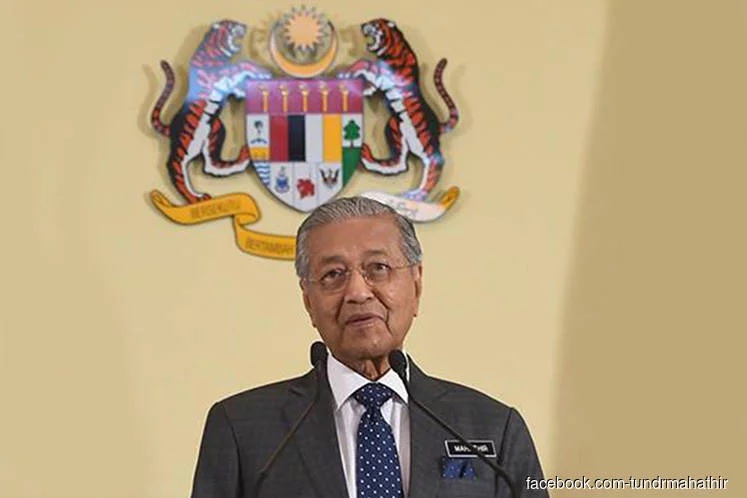 PETALING JAYA: A meeting between top Pakatan Harapan coalition leaders this morning decided to return to supporting Tun Dr Mahathir Mohamad's bid to be prime minister again.
This was conveyed by a statement from the coalition which also condemned efforts to form a "backdoor government" involving "traitors and kleptocrats".
"As such, for the sake of defending the struggle, Pakatan Harapan expresses its full support for Dr Mahathir Mohamad as prime minister," it said.
Mahathir also issued a statement today denying that he supported Bersatu president Muhyiddin Yassin to be the next prime minister.
The statement reinterated his stand against working with corrupt Umno politicians and only making exceptions for clean individiuals from that party.
"I am now confident that I have the numbers needed to garner majority support in the Dewan Rakyat. I am therefore prepared to stand as prospective candidate for prime minister. This decision will be conveyed to the Yang di-Pertuan Agong," Mahathir said.
This development follows an outpouring of support from Umno and PAS last night for Muhyiddin to be the next prime minister.
Free Malaysia Today (FMT) earlier reported that Bersatu Youth chief Syed Saddiq Syed Abdul Rahman said he was not among the party's MPs who backed its president Muhyiddin Yassin as the prime ministerial candidate.
"I never signed," he said in a brief reply this morning, when asked if he was revoking a statutory declaration to nominate Muhyiddin.
According to FMT, there has been intense speculation since late last night that PH leaders had met with Mahathir in a last-ditch effort to convince him not to support a new government with Barisan Nasional parties.
Click here to see agricultural land for sale in Kuala Lumpur.