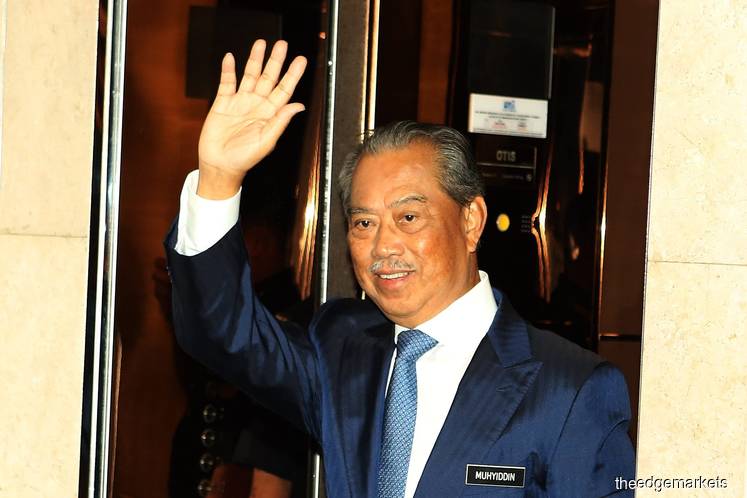 KUALA LUMPUR (March 3): Former chief justice Tun Abdul Hamid Mohamad has called on the newly appointed Prime Minister Tan Sri Muhyiddin Yassin to not compromise on practices of corruption and power abuse.
He also urged Muhyiddin to tread carefully when forming his line-up of Cabinet members as the Perikatan Nasional (PN) government is fragile, in that it is unclear whether he can still command a majority support if there is a no-confidence motion when Parliament reconvenes.
In a post on his blog tunabdulhamid.me entitled "Even if you last a day, do the right thing", Abdul Hamid highlighted the issue of whether Umno president Datuk Seri Ahmad Zahid Hamidi, who is currently on trial for corruption, should be given a position in the new Cabinet.
"If he (Ahmad Zahid) is given a ministerial position, let alone the deputy prime minister post, I have to say, Tan Sri Muhyiddin will lose the vote of no confidence and the PN government will fall. Not only that, the people who support the PN government, including me, will withdraw their support and remain neutral," he said.
Abdul Hamid said PN should not appoint any members of Parliament (MPs) who are facing corruption charges in court to hold any positions in the Cabinet.
He added that Muhyiddin and component party leaders should stand their ground on this matter, noting that it is better to fall when doing something right rather than doing something wrong.
Ahmad Zahid is facing 47 charges comprising 12 for criminal breach of trust, eight for corruption and 27 for money laundering involving millions of ringgit belonging to Yayasan Akalbudi.
Abdul Hamid was the chief justice of Malaysia for about a year from Nov 2, 2007 to Oct 18, 2008.