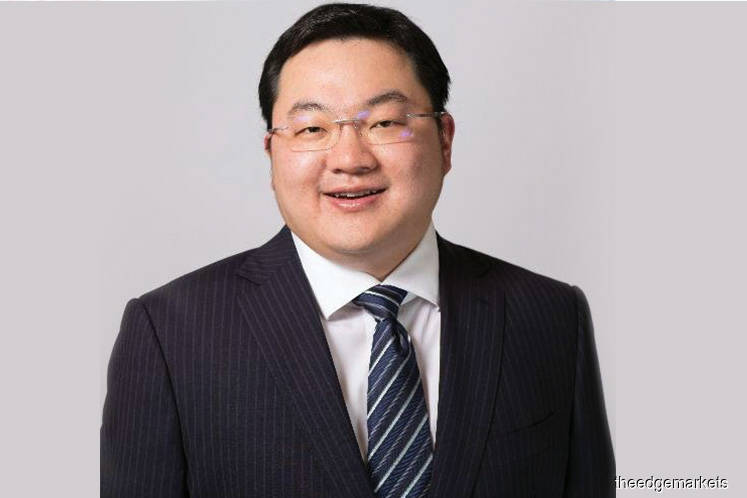 KUALA LUMPUR (March 3): Fugitive businessman Low Taek Jho (Jho Low) had in 2015 declared that he had nothing to do with former prime minister Datuk Seri Najib Abdul Razak's bank accounts.
In a witness statement recorded by the Malaysian Anti-Corruption Commission on Nov 27, 2015, at the Rosewood Hotel in Abu Dhabi, Jho Low also denied that Nik Faisal Ariff Kamil, the former chief executive officer and managing director of SRC International Sdn Bhd whose current whereabouts are also unknown, was authorised to handle Najib's personal accounts.
"As far as I can recall, I did not suggest to the prime minister to open any accounts at AmBank, also at this time I don't know what and how many accounts the PM had at AmBank at that time. I didn't know that Nik Faisal was authorised to manage the prime minister's account," he said in the statement.
As for SRC, Jho Low said he did not have any relationship with the company, except for "potential business transactions", which he claims were at "arm's length".
"I do not have any interest in SRC; I am not a director, shareholder or advisor of this company."
He added that none of his family members had any relationship with any director or shareholder of the company.
Jho Low explained that he had met former AmBank relationship manager Joanna Yu — who was a witness in the trial and had testified that he gave her instructions on the running of Najib's accounts — when she was managing UBG Bhd's accounts, where he was group advisor and non-executive chairman.
He also denied knowing about the transactions that moved money from SRC's accounts into Najib's private accounts.
"I don't know the purpose of the transfer of these monies, I don't have access of authorisation for this account. To the best of my recollection, I didn't send any message or instruction to anyone about these transactions including Joanna Yu at AmBank… I am not the authorised signatory," he said.
As to the spending on Najib's personal credit cards, he claimed that he did not manage the spending on them.
"I don't know how many credit cards the prime minister has at AmBank and I am not mandated to manage his spending. I don't know about the payment to his credit cards and also the source of income to his account. I also don't know if 1MDB/SRC's monies were deposited into the account.
Jho Low also said he could not recollect any BlackBerry messenger chats he had had with Yu regarding the running of Najib's accounts.
"To the best of my recollection, with reference to all of the above messages, I cannot recall and do not know to [whom] these sender IDs belong to. I therefore do not admit these messages as being from me. I have used different devices over time, including BlackBerries. The BlackBerries used previously are no longer with me," he said.
Najib is standing trial for seven charges of money laundering, criminal breach of trust and abuse of power involving RM42 million in funds from SRC International.
The case is being presided over by High Court judge Mohd Nazlan Mohd Ghazali.
Click here to see commercial properties for sale in Kuala Lumpur.