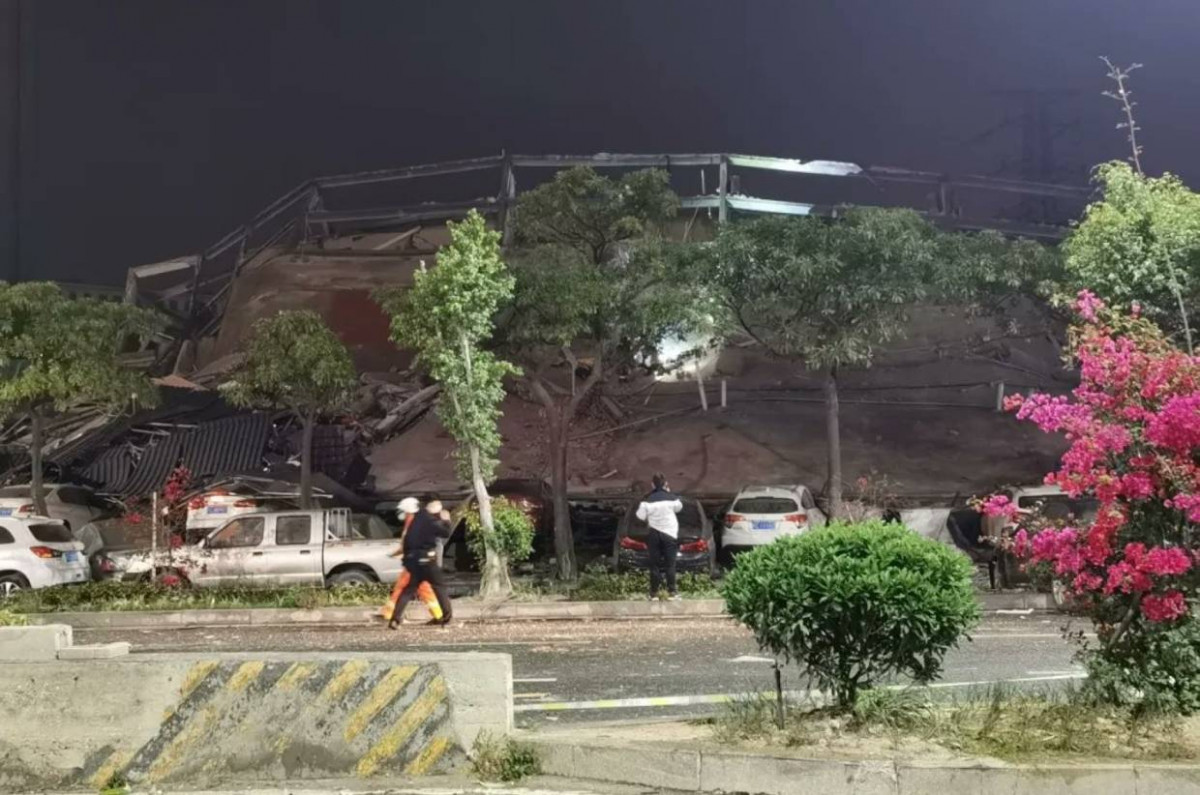 KUALA LUMPUR (March 8): A Chinese provincial radio reported at least two apparent fatalities at a hotel used as a coronavirus quarantine centre that collapsed yesterday evening in Quanzhou city, in the southeastern Fujian province, with about 80 people inside, the South China Morning Post (SCMP) reported today.
The report said rescuers continued to search overnight for survivors trapped in the rubble and at least two people were pulled from the rubble of Xinjia Express Hotel showed no vital signs.
It also reported videos circulating online showed rescuers at the scene paying final respects to a body.
SCMP citing a statement by local authorities said a man was rescued early on Sunday morning but his wife and child remained trapped.
Quanzhou Evening News said about 39 people have been found, in addition to nine who were able to escape.
Quanzhou municipal government had confirmed that the hotel was being used as a medical observation facility for people travelling back to China from coronavirus epidemic regions.
Meanwhile, SCMP said the outbreak in the country eased as health authorities on Sunday reported their lowest daily number of new cases since mid-January.
The National Health Commission said 44 new COVID-19 cases had been reported by the end of Saturday – all from the epicentre of Wuhan except for three imported cases, of which two were in Beijing and one in Gansu in the northwest.
No new infections were reported in the rest of Hubei province outside Wuhan, its capital.
There were 27 new deaths, all in Hubei, as mainland China's total reported cases reached 80,695, with 3,097 deaths.