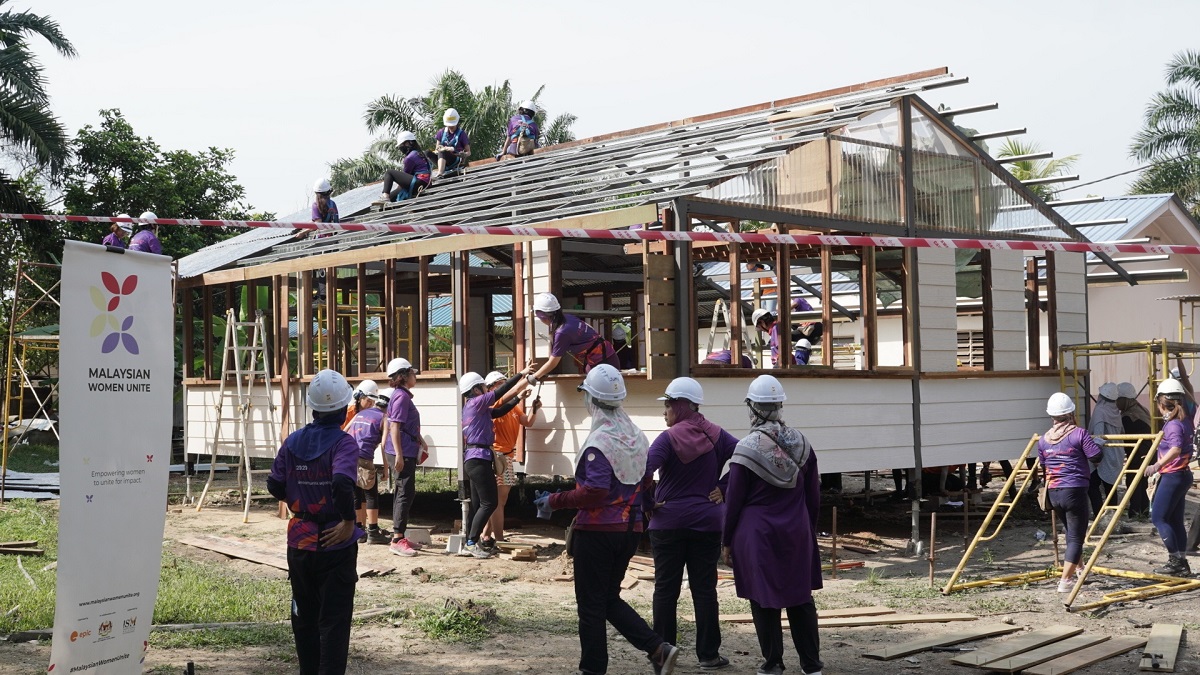 PETALING JAYA (March 10): The 'Malaysian Women Unite' campaign, a public and private initiative of Extraordinary People Impacting Communities (EPIC) and the Ministry of Women, Family and Community Development is aiming to raise at least RM850,000 to build homes for 17 Orang Asli families in Kampung Sungai Kelubi, Rawang, Selangor.
Rolled out in conjunction with International Women's Day, the campaign will run over three months from March 1 till May 31, 2020, said EPIC in a press statement today.
"The objective of the campaign is to strengthen the institution of the family by ensuring that the basic needs of a family, especially the need for a safe home, are realised, and this in turn will contribute towards a healthier, more sustainable society," the social enterprise said.
The fund raising activity will be carried out through crowdfunding platform Sedunia and corporate sponsorships.
"The funds will be channelled to build partner Epic Homes, who will build homes for 17 Orang Asli families in Kampung Sungai Kelubi, Rawang. An agency under the Ministry's purview, Yayasan Kebajikan Negara has pledged to fund one home. Other sponsors include Love Force House of Charity and individual donor Lim May Jian," said the statement.
Apart from cash donations, the public can participate in the home-building process using rapid construction technology via Epic Homes.
With every RM50,000 successfully raised (the cost of building one home), Epic Homes will sign up interested individuals to volunteer for a three-day build.
The first home has been built between Feb 28 to March 1 by a 45-woman team comprising the Ministry's staff and the general public. This also marks Epic Homes' very first all-women build, a feat that has been submitted to the Malaysia Book of Records for review.