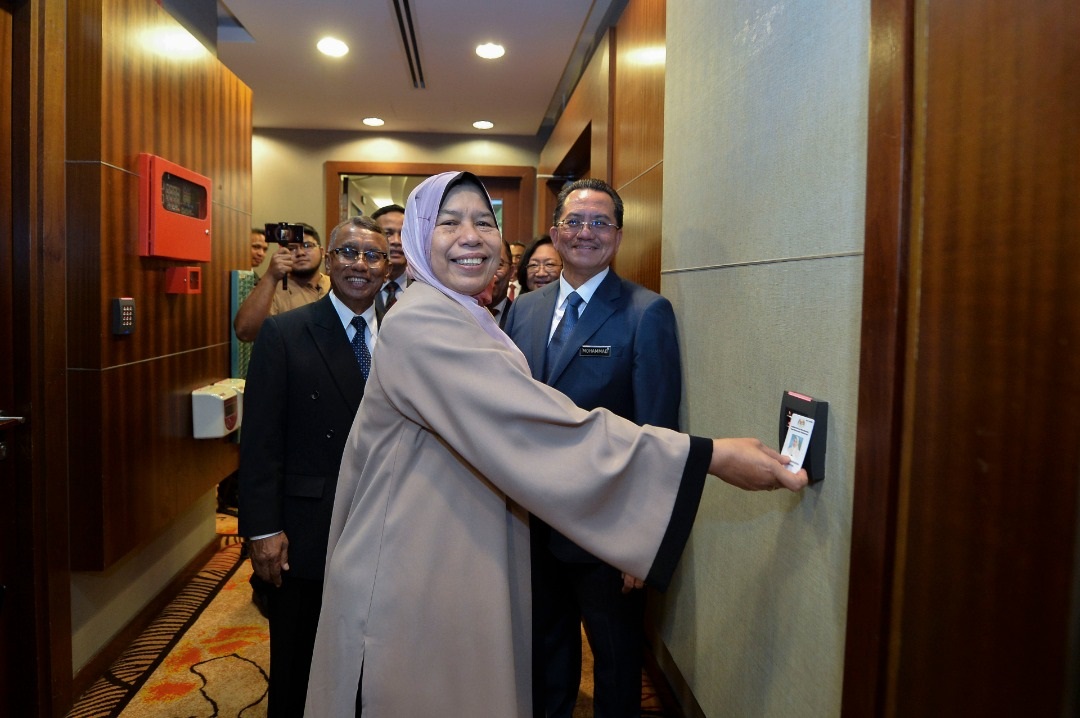 PUTRAJAYA (March 11): Zuraida Kamaruddin reported to work today once again as the minister of Housing and Local Government (KPKT).
She was also the minister holding the same portfolio under the Pakatan Harapan government but this time around, she is part of the brand new cabinet of Prime Minister Tan Sri Muhyiddin Yassin.
She was warmly welcomed by KPKT officials when she clocked in this afternoon.
And it is business as usual as she dived in straight to work.
"This time, the focus will be on the National Cleanliness Policy we launched last year, waste-to-energy (WTE) development and waste parks," she was reported telling the media about her priorities by Free Malaysia Today.
"We have an effective team. A lot of the policies which I helped formulate are now in the implementation stage," the news portal reported her saying.
"I have gained a lot of experience over the last 22 months as a minister. I am thankful I have been given the chance to continue leading this ministry," Zuraida explained.
"We have a lot of good policies. God willing, the rakyat will be able to see what we have been working on over the last 22 months," she added.