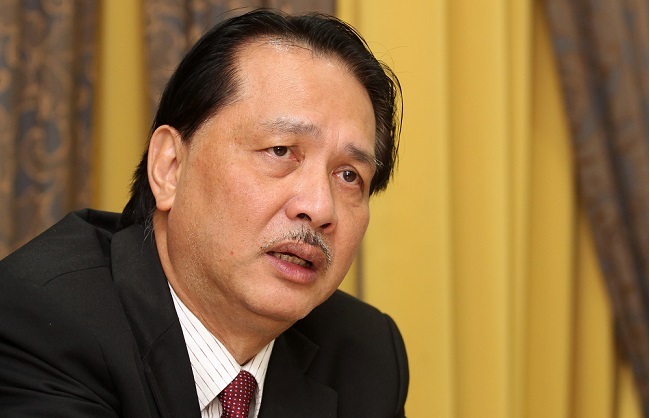 KUALA LUMPUR (March 12): The Health Ministry director-general Noor Hisham Abdullah (pictured) has confirmed yesterday that a 60-year-old Malaysian man from Pahang, who had attended a religious gathering at a mosque in Seri Petaling here, was tested positive for COVID-19.
Classified as 'Case 131' the man had attended the "ijtimak tabligh" event at the Seri Petaling Mosque from Feb 28 to March 1.
More than 10,000 people from several countries had attended the religous event. About half the attendees were Malaysians.
Among the attendees was the 53-year-old Bruneian man who was later confirmed to be Brunei's first COVID-19 case when he was tested after returning home.
Noor Hisham in a Facebook post said Case 131 who returned to Pahang started to experience symptoms of fever, cough and flu on March 4 before having shortness of breath on March 8 and was admitted to Bentong Hospital the same day.
He was then referred to the Tengku Ampuan Afzan Hospital in Kuantan on March 9. The COVID-19 detection test taken for this case was confirmed positive on March 10. He has already been sent to the isolation ward and is receiving treatment.
Noor Hisham advised those who attended the "ijtimak tabligh" event to immediately contact the district health office or contact the CPRC hotline.