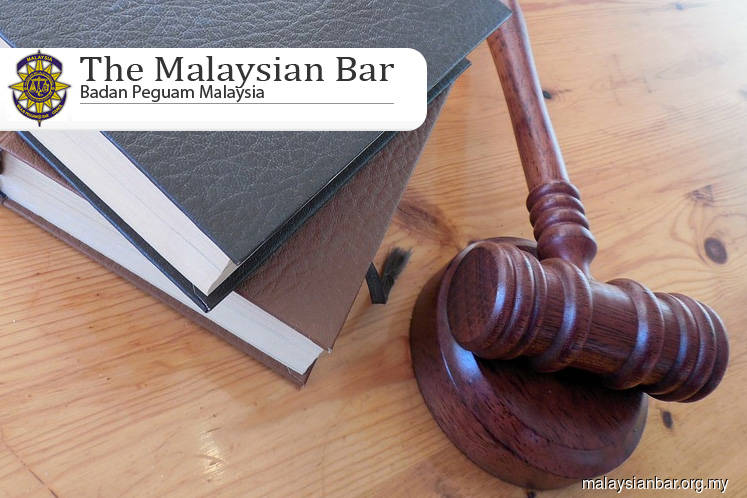 KUALA LUMPUR (March 16): The Malaysian Bar has called on the federal government to institute a lockdown of the nation due to the recent spike in COVID-19 cases.
It noted that many other countries have imposed states of emergency and directives to curb the spread of COVID-19, including heavily affected countries like Italy, the US and Iran, and less affected countries like Sri Lanka and the Philippines.
"The Malaysian Bar is dismayed at the government's delay in instituting a lockdown of the nation due to the recent spike in COVID-19 cases," its president Salim Bashir said in a statement today.
"The Malaysian Bar is of the view that there must be a multipronged approach at all levels of society to effectively contain the spread of COVID -19," he added.
Salim said Putrajaya can institute the lockdown in accordance with the powers vested under the Prevention and Control of Infectious Diseases Act 1988 (PCIDA).
According to Section 11 of the PCIDA, the government may declare that a particular area is infected, and under Section 31(t) of the PCIDA, the government possesses a wide discretion to make regulations for the prevention or mitigation of infectious diseases.
"If the government holds the view that Covid-19 does not fall under the definition of infectious disease in the First Schedule, then this can be solved through the inclusion of Covid-19 as one of the infectious diseases in the First Schedule, via an order by the minister, as prescribed under section 30 of the PCIDA," Salim said.
Meanwhile, Salim said he has engaged with the chief justice to discuss the Covid-19 issue in relation to the legal profession.
He said he suggested to the chief justice that the courts should also be on lockdown for two weeks, with provisions made for urgent matters to be heard during this period to ensure access to justice is not compromised.
"The chief justice is not prepared for a lockdown of the courts at this juncture, but nevertheless has indicated that the courts will issue a COVID-19-related standard operating procedure later today," he said.
"The Bar Council strongly urges the chief justice to take proactive measures and consider the Bar Council's proposal in the interests of all parties on an urgent basis," Salim added.