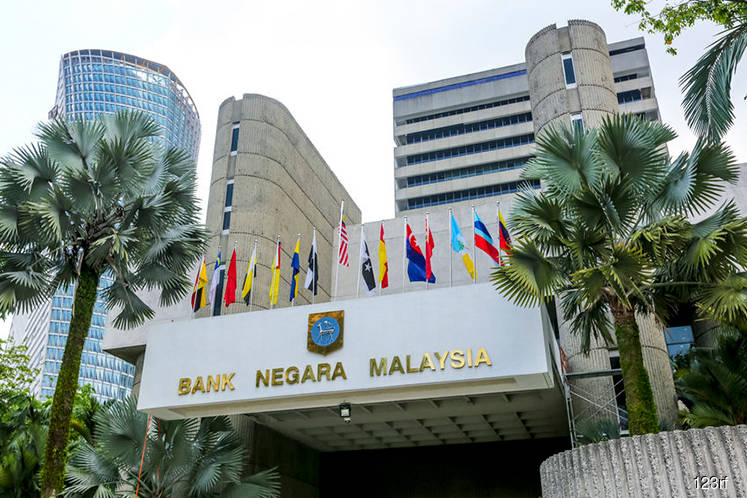 KUALA LUMPUR (March 17): Bank Negara Malaysia (BNM) assured households and businesses that they will continue to have nationwide access to essential financial services during the government's two-week movement control order, which starts tomorrow.
These include ATMs, cash deposit machines, electronic banking and loan applications.
In a statement today, the central bank said all banking institutions, development financial institutions, insurance companies and takaful operators will ensure continued operation of uninterrupted access to self-service terminals at all branches and accessible locations, as well as electronic banking, mobile banking, money changing and remittance services, payment card services and any other online services.
Besides that, processing and approval of new loans or financing applications, and processing and handling of insurance/takaful claims, issuance of guarantee letters and annual renewal of insurance policies/takaful certificates will also continue as normal.
"The branches of these financial service providers will remain open during this containment period to provide essential services to the public," BNM said.
"We urge all members of the public to remain calm and patient, as the financial service providers roll-out their respective crowd containment and management measures to ensure that the safety and health of their customers and employees are prioritized and preserved throughout this period," it added.
On financial markets, which will remain open as per regular trading hours, BNM said: "To this end, BNM will continue to provide sufficient liquidity in the foreign exchange, bond and money markets, to ensure uninterrupted financial intermediation."
BNM said selected non-bank money changers and remittance service providers will open at least three days a week, while all e-payment providers have also been advised to ensure no interruptions to all payments and money transfer facilities.
"Households and businesses who are facing financial distress resulting from the Covid-19 outbreak, are advised to contact their financial service provider early to discuss alternative repayment measures," it added.
Yesterday, Prime Minister Tan Sri Muhyiddin Yassin announced that the movement control order will be imposed for 14 days from March 18 to 31 to contain the virus outbreak.
The order entails comprehensive restriction on movements and public gatherings nationwide including on religious, sports, social and cultural activities.
It also includes the shutdown of houses of worship and business premises, except for supermarkets, public markets, convenience stores and other essential services.