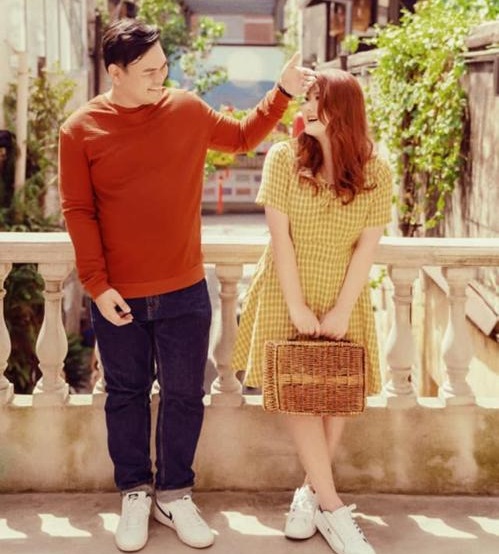 KUALA LUMPUR (March 22): Today was supposed to be the wedding day of Alicia Liew and fiancé William Kuey with 800 friends and family from near and abroad. But as the number of COVID-19 cases escalated in Malaysia, they knew they had to make the tough decision to call it off.
The couple from Kuala Lumpur made the decision just two days before Prime Minister Tan Sri Muhyiddin Yassin announced a 14-day Movement Control Order in a bid of stop the spread of the coronavirus in Malaysia.
"We have been monitoring the number of the confirmed cases since early March. It seemed fine then to carry on with the wedding at that time. However, the number suddenly surged to hundreds of people from 20-odd in a short time," Liew told EdgeProp.my.
The wedding reception was to be held in a Chinese restaurant in Jalan Imbi, Kuala Lumpur. Wedding invitation cards had been extended to guests from Kuala Lumpur, Klang, Teluk Intan, Tanjung Malim, Korea, Taiwan, Hong Kong and GuangZhou, China.
The couple initially decided that they should just limit their guests to those within Malaysia but as the numbers rose, concern for their Malaysian guests also grew.
"We initially requested just our overseas guests to cancel their trips to Malaysia for our wedding. Then we received many calls from friends and relatives asking us what sort of prevention measures we will be taking for guests at the wedding dinner. Some of them told us frankly that they don't feel safe to attend such as a huge wedding like ours at this point of time.
"When I suggested to my parents to postpone the wedding, our parents insisted to carry on because it was less than two weeks to the wedding. But with more and more confirmed cases we finally held a family meeting on March 14 and decided to postpone the wedding banquet (on March 22) but carry on with a smaller buffet dinner for about 100 close family members and the Chinese traditional tea serving ceremony," Liew recalled.
However, two days later, the Movement Control Order from March 18 to 31 was announced and all their wedding plans big and small went down the drain.
"We spent more than a year to plan this wedding and it just vanished in a snap. But we knew the postponement was the right thing to do and we were willing to do it even without the Movement Control Order because prevention is better than cure. Our guests' safety was our priority," she said.
"We do not want a wedding filled with worried faces. We want every guest to enjoy every moment of the wedding. I cannot imagine if someone gets the virus because he or she attended our wedding," said Liew.
She is grateful that restaurant and wedding crew were understanding and accommodating, including the make-up artist, videographer, photographer, emcee, live band, wedding planner and the decor company.
"The whole world is having a hard time now. The restaurant allowed us to postpone the wedding to anytime before March 2021 without any charge.
"We did not suffer any loss of money - just our time and effort in planning. But it is okay because our sacrifice is small compared with those fighting the virus in the frontlines.